Hummus from Dried Chickpeas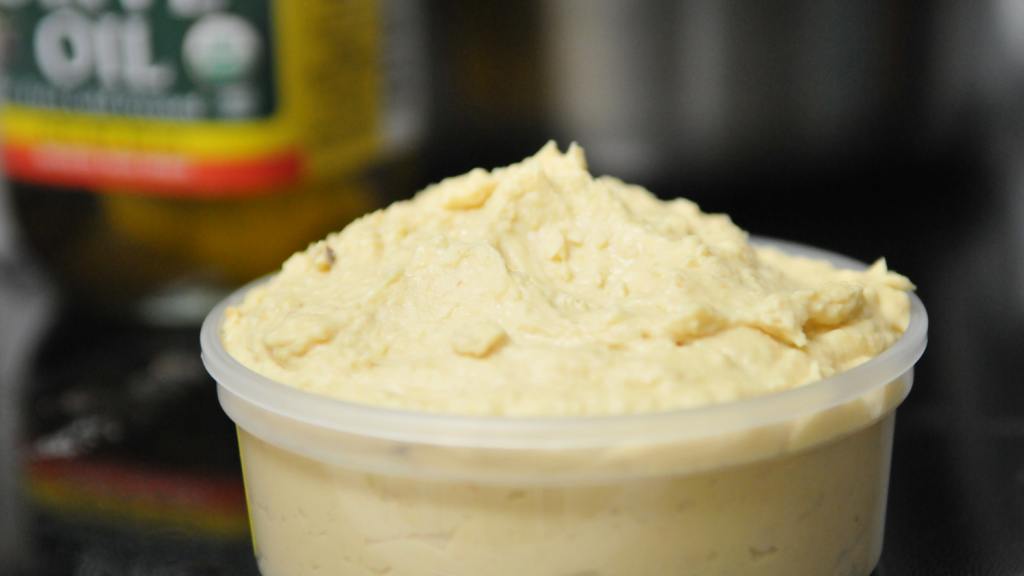 Ready In:

45mins

Ingredients:

7
directions
Bring chickpeas to boiling then simmer about 1/2 hour until tender.
Drain chickpeas, reserving liquid. Let stand until cool enough to handle. (Using warm to hot chickpeas makes it possible to process a softer texture that will then stiffen to a nice, spreadable paste).
Process in blender or food processor in 2-3 batches according to the size/capability of your equipment. Use enough of the chickpea cooking liquid to get a texture like soft peanut butter.
Mix the batches together in a large bowl.
Taste and adjust seasoning if necessary. (If you need more garlic return a half batch to the blender, process it smooth, and stir back into the rest).
Pack in freezer containers of an appropriate size for your household.
Tip -- This makes a nice hostess gift when attractively packaged.
Tip -- Tahini often separates in the can or jar. Rather than trying to mix it in the can then measure it just put the whole can/jar into the blender, whip it up, and pour back the excess.
Join The Conversation
This is a very good basic recipe. Using dried chick peas rather than canned is way cheaper so you can add that extra tahini, cumin etc. and still turn out something that's much better than the supermarket variety and for less cost. I added some red chilli to give it a slight edge, plus as others have suggested more cumin and tahini. Going to try it with chopped Kalamata olives next time.