Hummingbird Nectar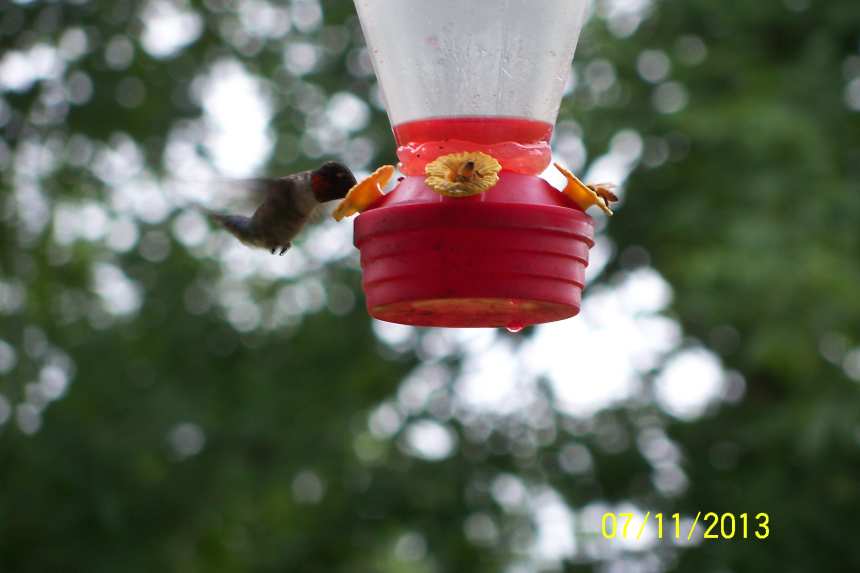 photo by true2myself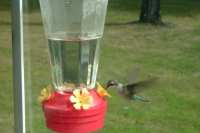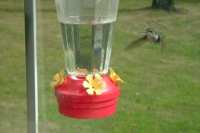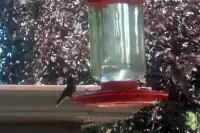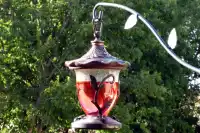 Ready In:

11mins

Ingredients:

3
ingredients
4

cups water

1

cup superfine sugar

3 -5

drops red food coloring (optional)
directions
Combine ingredients in a saucepan and bring to a boil.
Allow sugar to dissolve and remove from heat.
Let the nectar cool and then pour into your feeder.
Store remaining nectar in the refrigerator.
Questions & Replies

I have a hummingbird who sits perched on one of my feeders and will attack any other hummingbird who tries to drink from it. How can I get him to "back off" so the other birds may use it. I do have two other feeders, and he doesn't bother to chase them off - only on the one he sits on. Anyone have the same experience? Please help. Thank you.

 
Reviews
PLEASE DO NOT USE THIS RECIPE! Hummingbird experts have done research and will tell you over and over to not ever use red food coloring, which is Red Dye, a petrochemical, in hummingbird nectar. It harms hummingbirds. Experts also tell us to always, and only use the 4 to 1 ratio. That is 4 parts water and 1 part pure granulated cane sugar. Only. Please follow the experts from Audubon to Cornell U Ornithology and make it right or don't make it at all.

 

i saw your recipe for hummingbird nectar ...but i corrected it. I removed the food colouring option because food colouring in a hummingbirds nectar has lead to many hummingbird deaths...food colouring should never be used...only sugar and water. There is something in the colouring that hurts their tiny systems...

 
Tweaks
I mix 2 cups of sugar and 2 cups of water to make a hummingbird food concentrate to store in the fridge. When I add it to a feeder, I mix three parts water to one part concentrate. I mark the feeder's 1/4 full level, fill to that line with concentrate, and then I top it off with fresh water. This helps the concentrate last longer, and it also helps to warm the feed water before I hang it outside.