Homemade Vegetable Wash/Preserver That Works! (Spray or Soak)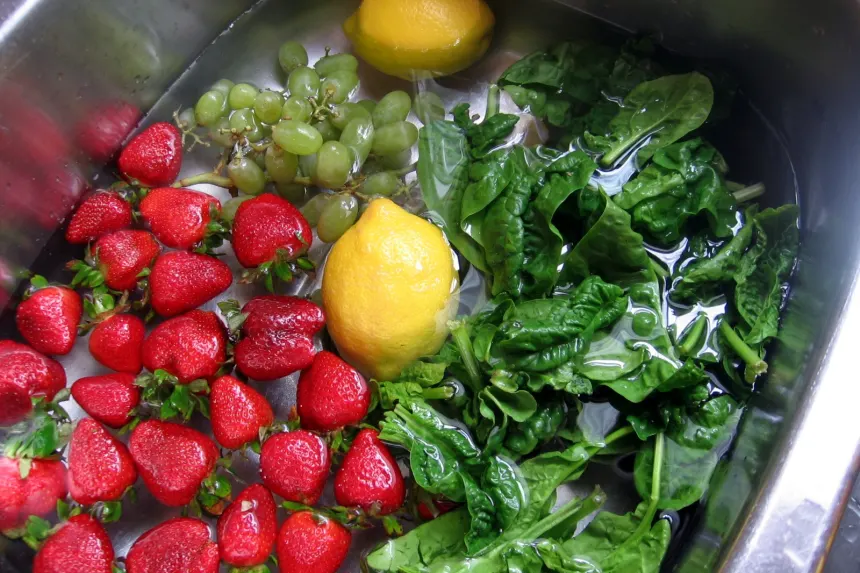 photo by Dreamer in Ontario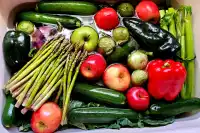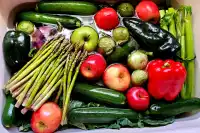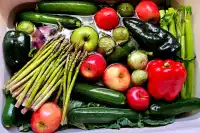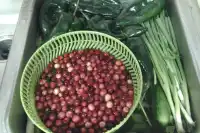 Ready In:

5mins

Ingredients:

5
directions
For the spray; put all ingredients into a spray bottle (be careful as it will foam up) shake gently to mix, then spray on veggies or fruit allow to sit for about 2-5 minutes then rinse under cold water.
For soak; fill a clean sink or a large basin with cold water; add in vinegar and salt, then swish around with hands (you may also do this in a large bowl).
Place the fruit and/or veggies in and allow to sit for 25-30 minutes although I have even left soaking for over an hour (this will not affect the flavor at all, the vinegar cleans and the salt draws out any little bugs, dirt and other small unwanted things, it also will remove some of the wax.
Rinse under cold water and dry.
Reviews
As y'all probably know, down here in the South it would be heresy not to eat blackeyed peas on New Year's Day for good luck. And who ever heard of serving them without greens and cornbread? As much as I love turnip greens, though, I've just always dreaded cooking them. I soak them in 4 or 5 changes of water -- which takes forever -- for fear that there's still some of that fine grit clinging to them. And more than once, despite my best efforts at cleaning, a tiny little critter has floated to the top of the pot as they cooked. Kinda takes your appetite away... But today I was ready with this magical soaking solution. Sure enough -- when I drained the water, there was a lot of silt in the bottom of the sink, as well as several creepy-crawlies. I repeated the soaking method for about 10 minutes just to be safe. Nothing in the sink that time but beautifully clean greens! This is just a gem of a 'recipe', and I'm so grateful to you for sharing. Can't wait to try the spray. Happy 2009, Kitten, and thanks for all your wonderful contributions to this website!

 

I used the soak recipe to prepare a collection of vegetables for a green salad. What a difference as I could actually see some tiny silt leftover from a conventional rinse left at the bottom of the bowl. Have since used this many times and finds it works especially well with leafy greens and delicate fruits which would suffer in a more aggressive cleaning. Thanks Kit.