Homemade Mexican Chorizo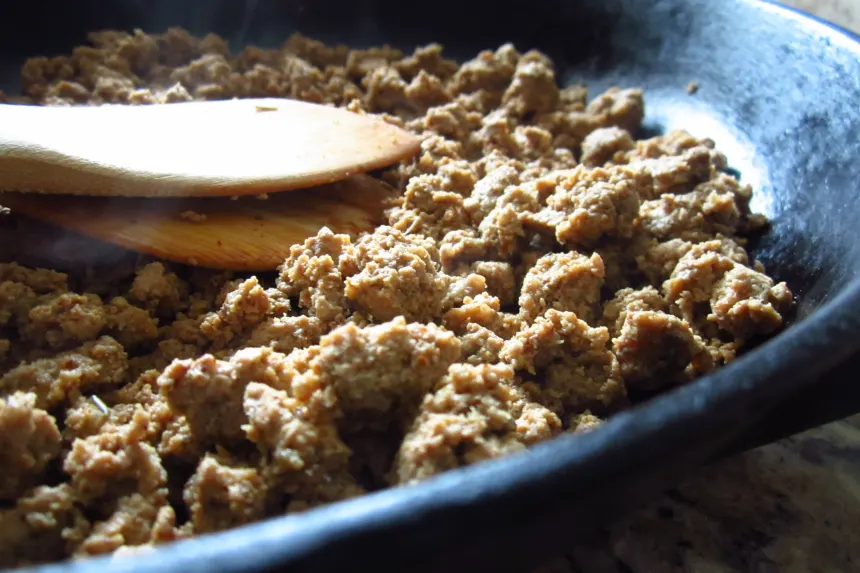 photo by gailanng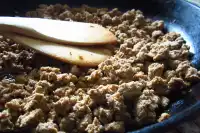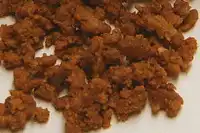 Ready In:

25mins

Ingredients:

12

Serves:

4
directions
Combine chili powder, paprika, cumin, salt, garlic powder, coriander, oregano, red pepper flakes, ground cloves and black pepper in mixing bowl and stir until well combined.
Add cider vinegar and stir until dry ingredients are moistened.
Add ground meat and knead until spice mixture is well incorporated into the meat.
You can use the chorizo immediately, but for best flavor development, place chorizo mixture in an airtight container and store overnight in fridge.
Form chrizo meat into small patties or just scramble and fry the meat in a skillet until done.
Questions & Replies

I want to make chorizo. My question is chili powder. It's rather complicated. The recipe calls for 4TBS then u add pretty much the same ingredients that's already in the powder. There's so many recipes for chili powder that what I choose can affect the out come or the dish. A few yrs ago I bought a bottle of hot chili powder. Apparently this is "chili" peppers only. No paprika or other stuff. This stuff is HOT. 1/2 tsp and this will smoke us. If I use this should I increase the other ingredients or should I make a chile powder using the pure chili stuff? I didn't relize chili powder had so much in it. Some recipes only use 1/4tsp of cayenne pepper as the only hot spice. No wonder it takes so much to make anything hot.

 
Reviews
I have been a member here for a few years now. This is my go to place for recipies and inspiration. Not once have I ever written a review because I am usually to tired but I always appreciate those who do take the time to share their ideas and reviews. Today I was inspired to write one for the first time (it's my day off and I have time). Chorizo, sounds like something anybody can get anywhere now days. Not so. For me, it is easy to find spanish chorizo (cured), but not mexican chorizo (raw). I've reviewed many ingredients from many recipies. I cerainly must say "THIS ONE ROCKS"!! I just needed to add a little more heat (cayenne). I will use this ALL THE TIME!