Homemade Marshmallows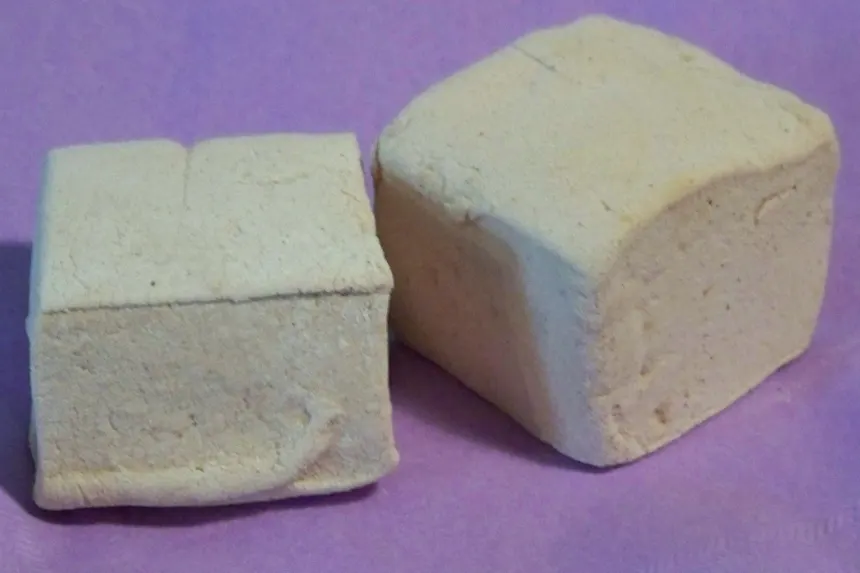 photo by Cannoli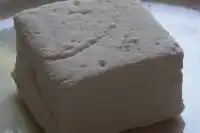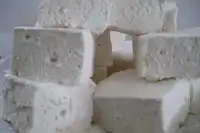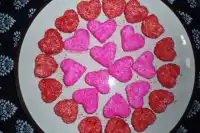 Ready In:

25hrs

Ingredients:

8
directions
Combine gelatin and 1/2 cup cold water in the bowl of an electric mixer with whisk attachment.
Let it stand 30 minutes.
Combine granulated sugar, corn syrup, salt, and 1/2 cup of water in a small heavy saucepan; place over low heat and stir until sugar has dissolved.
Wash down sides of pan with a wet pastry brush to dissolve sugar crystals.
Clip on candy thermometer; raise heat to high.
Cook syrup without stirring until it reaches 244° (firm ball stage).
Immediately remove pan from heat.
With mixer on low speed, slowly and carefully pour syrup into the softened gelatin.
Increase speed to high; beat until mixture is very thick and white and has almost tripled in volume, about 15 minutes.
Add vanilla; beat to incorporate.
Generously dust an 8x12 inch glass baking pan with confectioners' sugar.
Pour marshmallow mixture into pan.
Dust with confectioners' sugar; let stand over night uncovered, to dry out.
Reviews
Oh my, these are really good!!! since I´m in Sweden , corn syrup is hard to get so I used what we call "vit sirap" a colorless syrup that is made out of sugar beats and it worked beautifully. I did some changes to the flavouring: 1: since I just have an awful vanilla essence I didn´t add any vanilla instead I mixed som powdered vanilla sugar with the confectioners sugar. 2: I topped the white syrup with maple syrup and got a subtle maple flavour that was really good, I will add more next time!! so easy, so good, thank you lauren!!!!!

 

These were delicious! They tasted the best the first day they were made. Of course, my body, my kitchen, and my mixer were coated in the stickiest marshmallowy mess ever. Completely worth it!! Tip for cutting: Dump marshmallows onto cutting board. Spray a sharp knife with pam and then dip in powdered sugar before each cut. Thanks for the recipe.

 
Tweaks
My first attempt wasn't so great. Use a much bigger pan than you think you need and keep the heat around medium, not high. whipping for 15 minutes resulted in a congealed goop that couldn't be spread. I might try 5-7 minutes next time. The marshmallows turned out rubbery, maybe from over whipping. I used half the vanilla extract and they were still way too icky vannila-ey for me. Good starting point though. I want to make some changes and try again with brown rice syrup instead of corn syrup.

 

This was my first time making marshmallows and I have to say that I am very pleased with how they turned out. I followed the directions exactly and had no problems. I used Sonoma Syrup Co Vanilla Bean Crush extract which has vanilla bean in with the extract and it produced the most wonderful vanilla flavor and scent! I've shared some and so far nothing but rave reviews. My mind keeps coming up with new flavors to try next! Anyone know if substituting honey for corn syrup would work? I made these a second time adding cocoa powder, cinnamon and instant coffee. Wow they were good!