Hamburger - Noodle - Corn Casserole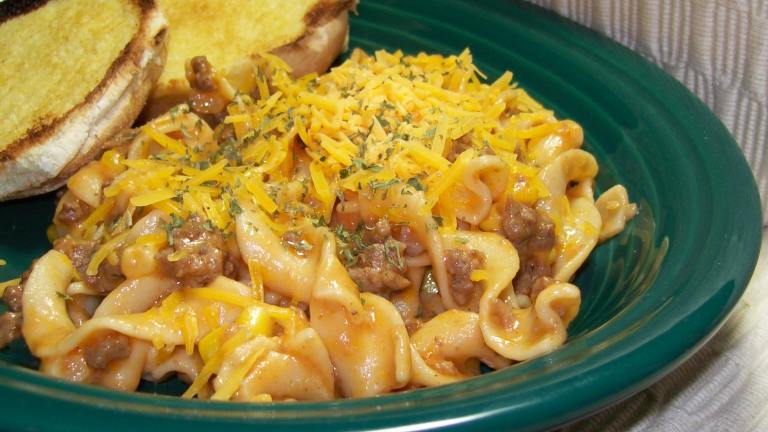 Ready In:

15mins

Serves:

Units:
I grew up on this, HOWEVER this is MUCH better if it's baked in the oven. I use 2 cans of tomato soup and about 1.5lbs of burger. Brown the burger, cook the pasta and put in a casserole with some raw onion and a can of corn. Top with cheddar cheese and bake for 45mins.<br/><br/>It's delicious and everybody loves this. Cabbage salad on the side...

On 12/23/10 I needed something quick and easy for mine and my SO's dinner.Since it was just the two of us the recipe was cut in half and a few modifications were made.A half a pound of ground beef ( I used a smoky seasoned salt from Penzey's) was browned with a small amount of instant onion. Instead of using the soup, I used about 4 ounces of tomato sauce. Then I added about a cup of cooked egg noodles, along with some leftover corn.About 3/4 cup of cheese was added to the recipe. Before serving,I sprinklesd a bit more cheese over the top and added some dried parsley flakes for some color.The taste was just o.k., but thank you for taking the time to post. " Keep Smiling :) "