Grilled Banana Splits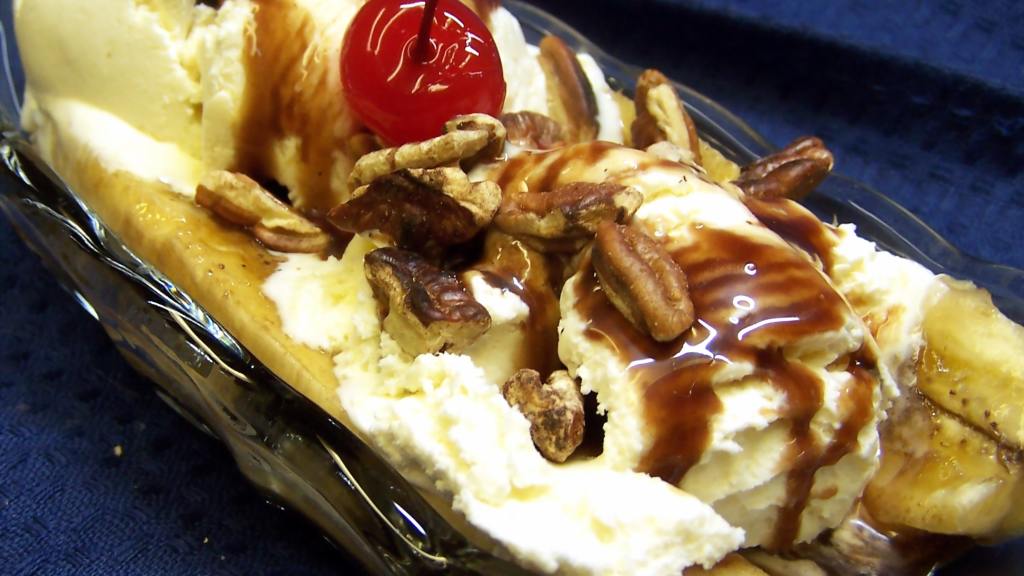 Ready In:

15mins

Ingredients:

7
directions
Heat the grill to low. Make and incision lengthwise on the side of each banana, leaving 1 inch uncut at both ends and the skin intact. Spread open the cut and place 2 teaspoons of butter pieces, 1 tbs. brown sugar, and 1 teaspoons vanilla inside.
Grill, covered, until the butter mixture has melted and bananas are heated through, 8 to 10 minutes. Move the bananas to 4 separate sundae dishes, carefully flipping the bananas over and pouring the sauce into the bottom of each dish.
Peel off the skins, and top each with an equal amount of ice cream; add warm chocolate sauce, and nuts, if desired. Serve immediately and enjoy!
Join The Conversation
Holy wow. Bananas Foster in the peel. Delicious. These are so good. We put whiskey in one of them, but I would recommend lighting it if you do that - it was pretty stout. I wrapped these in foil as well and the resulting sauce is *great*. We all licked the peels before we threw them out. Great recipe and use of a warm grill! Thank you!