Garlic Mashed Potatoes (Cook's Country Method)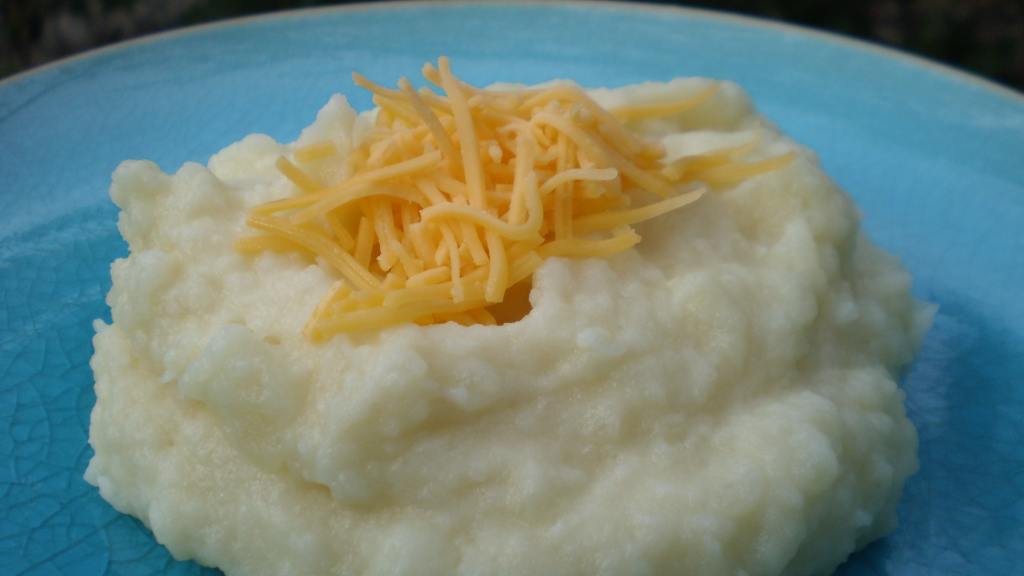 Ready In:

45mins

Ingredients:

8
directions
Place cut potatoes in colander. Rinse under cold running water until water runs clear. Drain thoroughly. This is a very important step to eliminate excess starch, which produces gluey mashed potatoes.
Melt 4 tablespoons butter in Dutch oven over medium heat. Cook garlic and sugar, stirring often, until sticky and straw colored, 3 to 4 minutes. Add rinsed potatoes, 1 1/4 cups half-and-half, water and 1 teaspoon salt to pot and stir to combine. Bring to boil, then reduce heat to low and simmer, covered and stirring occasionally, until potatoes are tender and most of the liquid is absorbed, 25 to 30 minutes.
Remove from heat, add remaining butter to pot and mash with potato masher until smooth. Using rubber spatula, fold in remaining half-and-half until liquid is absorbed and potatoes are creamy. Season with salt and pepper.
Top with garnish.
Join The Conversation
Great method. I followed it pretty close despite my not having quite 3.25lbs potatoes, I used half the amount butter and 1/2 & half, the liquid level was visible, bit about an inch from covering- lowered heat after boil, should have lowered it more and experienced the bottom scorching (warning, recipient should call for stirring twice through end simmer), but it all worked very nicely, even with the less than ideal large red potatoes, I did NOT peel them, made a great dirty mashed with an additional 3/4c shredded mozzarella. *I also used 3 oven roasted whole garlic bulbs instead of raw (tops cut off basted with evoo and roasted till translucent and browning). Fantastic.

I scaled this recipe back to 2 serves and used Carismas potoatoes (a low gi white potatoe and there was more than enough to serve the 3 pf us) but had a oops moment and I put all the half and half (made my own using half milk and half thicken/doubled cream) in step 2 so just cooked till tender and mashed with liquid and omitted 1 tablespoon of the butter in the final mash it was rich enough at that point and totally decadent. Thank you gailang for a special occasion mash potatoe, made for Ausie/Kiwi Swap #60 Janauar4y 2012