Fudge Crinkles (A Great 4 Ingredient Cake Mix Cookie)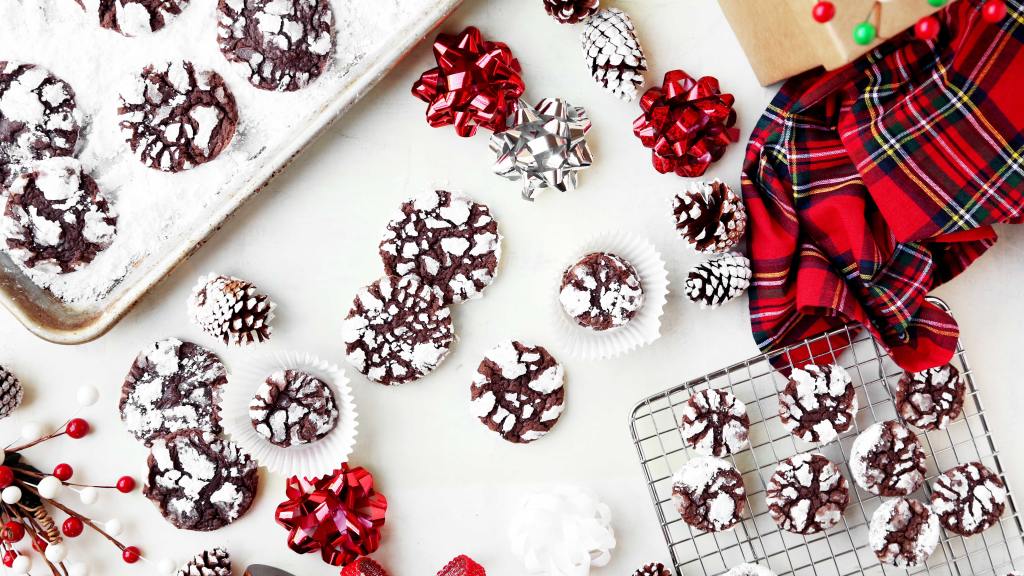 Ready In:

15mins

Ingredients:

4
directions
Preheat oven to 350°.
Stir (by hand) dry cake mix, oil and eggs in a large bowl until dough forms.
Dust hands with confectioners' sugar and shape dough into 1" balls.
Roll balls in confectioners' sugar and place 2 inches apart on ungreased cookie sheets.
Bake for 8-10 minutes or until center is JUST SET.
Remove from pans after a minute or so and cool on wire racks.

*My Notes*:

I have tried these with several different cake mix brands. They all come out good, but the Betty Crocker does come out the best.
I was having a problem with my cookies flattening while baking. This usually happens with the generic cake mix brands. You can play with your oven temp and try them on 375 to keep them from spreading. Adding more oil than called for will also cause the cookies to spread -- I wouldn't suggest it, they really don't need extra oil.
Another way to keep them nice and thick and to get the most "crinkled" or "crackled" look is to make them bigger. When I roll them at about 1.5 inches they look prettier.
And my best tip: My confectioners' sugar was consistently being absorbed by the dough. The last time I baked them, I rolled them into balls without rolling in the sugar and let them "dry" for a few minutes. Then I rolled them in sugar and baked. These came out with a nice coating of sugar that didn't disappear.
Join The Conversation
I made these, I sure wish I would've read the reviews first! I used 1/2 cup of oil to a 15.25 oz box of cake mix.(I assumed it was the proper sized box). It was so oily, I had to roll into balls & place on paper towels & dab the balls w/paper towels to absorb some of the oil. Then I let them "air out" for about 15 min. Cooked for 13 min. @ 350°. It was a perfect cook. Unfortunately, due to the high amt. of oil, the cookies are wet because they continue to "weep"oil! Who wants to touch, let alone, eat a wet cookie?Very unappealing.