Fiesta Salad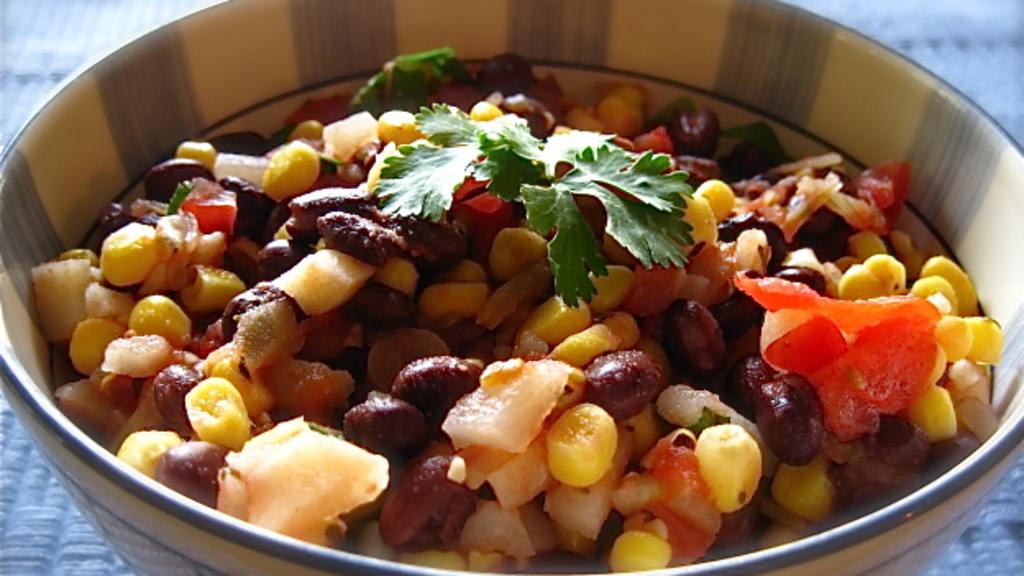 Ready In:

45mins

Serves:

Units:
Nutrition Information
Join The Conversation
I made this for my grandson's birthday party last weekend and it was so good. Used the mexican corn, 1 cup of chopped water chestnuts, mild salsa, fresh lime juice, and omitted the cilantro. Had to taste this with a few tortilla chips and it was addicting. :) Loved the crunch and fresh flavors. It does make quite a bit so if serving for a smaller or pot luck type gathering might want to halve the recipe. Made and reveiwed for Kitten's Recipe Tag Game.

What a keeper this one is! Really really good, really really easy, really really healthy, really really pretty! I started the recipe without checking the pantry and it turned out my only jar of salsa was peach mango... so in it went, and it's perfect! I cut way back on the cilantro -- probably ended up using 1/4 cup chopped. I served this as a cold side salad, but I can also see it as a dip. And I think I'm also going to try it as burrito filling with some refried beans. Wouldn't that just be one filling, tasty and healthy main dish?! Can't thank you enough CoffeeB for this winner!