Fantastic Crispy Tempura Batter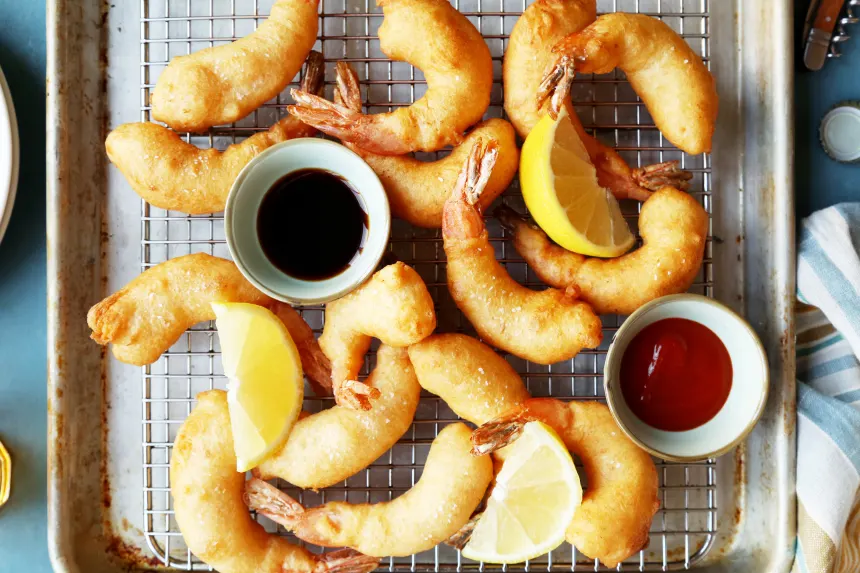 photo by Jonathan Melendez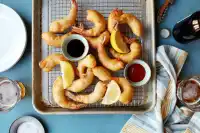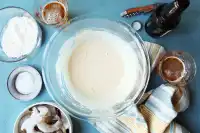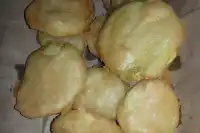 Ready In:

23mins

Ingredients:

7
ingredients
3⁄4 cup beer (do not use a dark beer!)
3⁄4

cup rice flour

3⁄4 teaspoon salt
1⁄4 - 1⁄2 teaspoon cayenne pepper (optional)

1

teaspoon garlic powder (optional or to taste)

vegetable oil (for deep frying)
directions
In a bowl whisk beer with the rice flour until very smooth.
Add in salt and garlic powder and cayenne (if using).
Let sit out at room temperature for 10 minutes.
Heat oil to 375 degrees.
Dredge the fish or veggies into the batter coating completely with batter, letting any excess drip off.
Deep-fry turning once until golden (about 3 minutes).
Transfer to a piece of brown paper (a brown paper bag will do for this!).
Season with seasoning salt.
Questions & Replies

That is not tempura. That is fried shrimp. I had a Japanese restaurant and if I served that I would be a laughed out of the restaurant business. The secret to a light, Lacy, crispy tempura batter is to incorporate flour, cornstarch or potato starch, salt and water and fry in oil with a temperature of 350 degrees. To keep batter cold, use a few ice cubes as no thin with a little water if batter thickens. Your batter would be better described as fish and chips batter since you used beer.

 
Reviews
Great batter, texture, flavor. To the previous posted that uses Extra Virgin Olive Oil to fry foods in, this is a good way to kill yourself. Use grapeseed or canola oil if you don't want to use veg oil. When you heat up an oil with a low smoking point like olive oil it can catch fire, or explode if you put too much moisture in it. The heat also breaks down the oil and creates free radicals and carcinogens. It is far more unhealthy and very dangerous to fry in olive oil despite how healthy olive oil is normally.

 

I have made this 3 times now. Once I used it for tempura shrimp sushi, once for onion straws, and once for plain tempura shrimp. The crispiness holds up, even in sushi, even after said sushi has been sitting in the fridge overnight. To make this gluten free, just sub club soda for the beer and add a little sugar. I also like to add some wasabi powder.

 

How do you do it??? Tried this the other evening, and we could not stop talking about it! OMG!! It was the BEST shrimp I have ever made! It was just what I was looking for. THEY STAYED CRISP! I didn't put all the seasonings like the recipe said, but I will next time. Was afraid it would be overpowering, but it can definately take all the measurements. My DH wants to come and stay one week at your house! LOL I just want to thank you for all your wonderful recipes, I have made numerous ones and have been pleased with each and every one of them. You have made our meal times very enjoyable. Keep up the good work!!! Thanks!!

 
Tweaks
This was a relatively easy batter to make, although I used extra virgin olive oil instead of vegetable oil. I used a Founders Dry hopped Pale Ale; the batter will pick up the taste of whatever beer you use, so choose something you enjoy tasting. Everything stayed very crispy, even an hour or so after cooking. I made fish and vegetables, which was a big hit with the family.