Family Recipe from Supermodel Heidi Klum for Sauerkraut Soup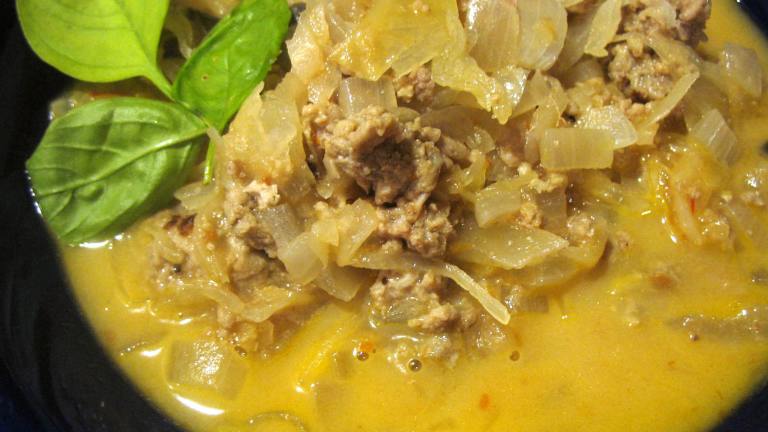 Ready In:

10mins

Serves:

Units:
directions
Sauté ground beef and pork and onions with olive oil in a soup pot until brown.
Add sauerkraut and mushrooms (with their liquids) and pickles; stir together with the meat.
Add entire bottle of sauce or ketchup and the vegetable broth.
Simmer for 45 minutes, stirring occasionally.
Add salt and pepper to taste.
Add heavy cream and cook for 1 more minute, then serve.
Submit a Recipe Correction
Thank you for sharing. I first saw Heidi make this on the Tyra Banks talk show and I remember she made it this way and they'd handed out little cups to the audience to taste. The flavor profile may not be for everyone but they could easily adjust and make it comfortable for their home. Thanks again for sharing!

I made the version from the Rachael Ray show and it was a HUGE flop!! This recipe isn't even close to the ingredients they used on the show. Did not taste good at all! Made it as written on her site and it was like eating kraut out of the can. I love kraut but this was a disaster to say the least. No I get to throw a whole pot full of the stuff out! Disappointing for sure........

DH and I were both very pleasantly surprised with this delicious soup! It makes a TON, so make sure to use a very large pot! I did make a few changes...turkey instead of beef, a bit less sauerkraut, fresh mushrooms, and chicken broth instead of the vegetable...all the changes were simply because that's what I had, but this soup is so forgiving that I think you could really use whatever amounts suit you best and you'd still come out on top. The amount of onions had me a bit worried...DH was literally tearing up in the other room...but I had no cause for concern. I did opt fo the chili sauce instead of the ketchup. I wasn't sure how much heavy cream to add at the end; I think I ended up adding around 1/2 cup or so. The cream adds a nice richness and I do suggest not leaving this out. All the ingredients blended very well and made a very nice tasting, rich and filling soup. We felt that a nice crusty bread would have been perfect with it! I'm already passing the recipe along to my mom, and she's making it tonight. Maybe it's my German heritage, but this soup ROCKS!!!