Eggplant Parmigiana - Weight Watchers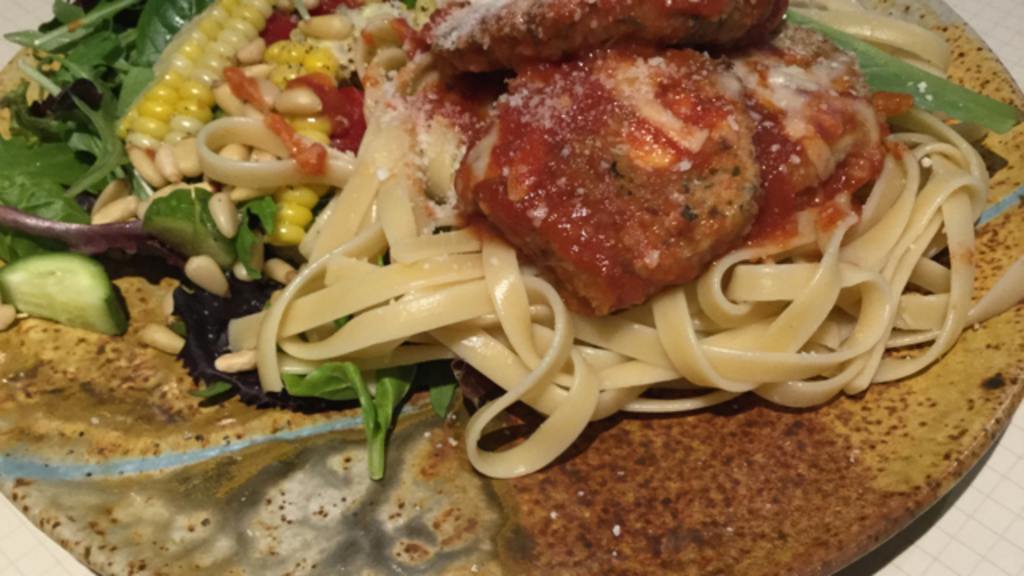 Ready In:

50mins

Ingredients:

9
directions
Preheat oven to 350°F Coat a 9 X 13-inch baking dish with cooking spray; set aside.
Combine bread crumbs, Parmesan cheese, Italian seasoning and garlic powder in a medium-size bowl; set aside. Remove skin from eggplant and trim off ends; slice eggplant into 1/2-inch-thick slices.
Dip eggplant first into egg whites and then into bread crumb mixture. Bake eggplant on a nonstick cookie sheet until lightly browned, about 20 to 25 minutes, flipping once.
Place a layer of eggplant on bottom of prepared baking dish, then add 1/3 of tomato sauce and 1/3 of mozzarella cheese. Repeat with 2 more layers in same order. Bake until cheese is melted and sauce is bubbling, about 10 minutes more. Slice into 4 pieces and serve.
Join The Conversation
Outstanding. So good to have a great recipe while still losing weight. Missed sweating the eggplants but still went fine. I did use an oil spritzer and browned the breaded (used Panko) eggplant on a griddle. Added my "bruschetta" (tomatoes, basil & red pepper flakes) home canned sauce, and a little garlic powder, cheese . layered in a 9 x 13 oven baking dish. Even my husband who doesn't ever want eggplant, ate this and like it. I had made it for just me since he was gone. He came home and had a snack. Will make it again many times. Placed it over 2 oz(dry) of cooked spaghetti which I spritzed with spray (fake) butter. Amazing, and so few points. Thanks Rhlannon.