Eggplant Gratin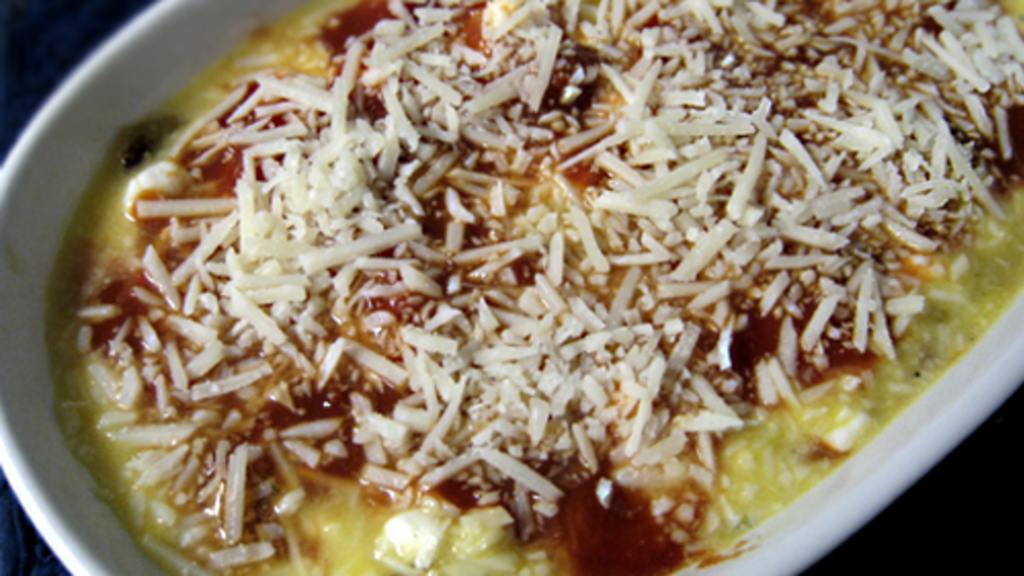 Ready In:

45mins

Ingredients:

9
directions
Preheat the oven to 400 degrees F.
Heat about 1/8-inch of olive oil in a very large frying pan over medium heat.
When the oil is almost smoking, add several slices of eggplant and cook, turning once, until they are evenly browned on both sides and cooked through, about 5 minutes. Be careful, it splatters!
Transfer the cooked eggplant slices to paper towels to drain.
Add more oil, heat, and add more eggplant until all the slices are cooked.
Meanwhile, in a small bowl, mix together the ricotta, egg, half-and-half, 1/4 cup of the Parmesan, 1/8 teaspoon salt, and 1/8 teaspoon pepper.
In each of 2 individual gratin dishes, place a layer of eggplant slices, then sprinkle with Parmesan, salt and pepper and spoon 1/2 of the marinara sauce.
Next, add a second layer of eggplant, more salt and pepper, half the ricotta mixture, and finally 1 tablespoon of grated Parmesan on top.
Place the gratins on a baking sheet and bake for 25 to 30 minutes or until the custard sets and the top is browned.
Serve warm.
Join The Conversation
Tastewise this is awesome. However, the dish was too greasy for me due to the eggplant soaking up too much oil when frying. I will definitely make this again and will brush the eggplant with olive oil and bake it. I am sure that will solve the problem and make for a healthier dish. Thanks so much for posting this wonderful recipe! Delicious!