Dulce De Leche Cupcakes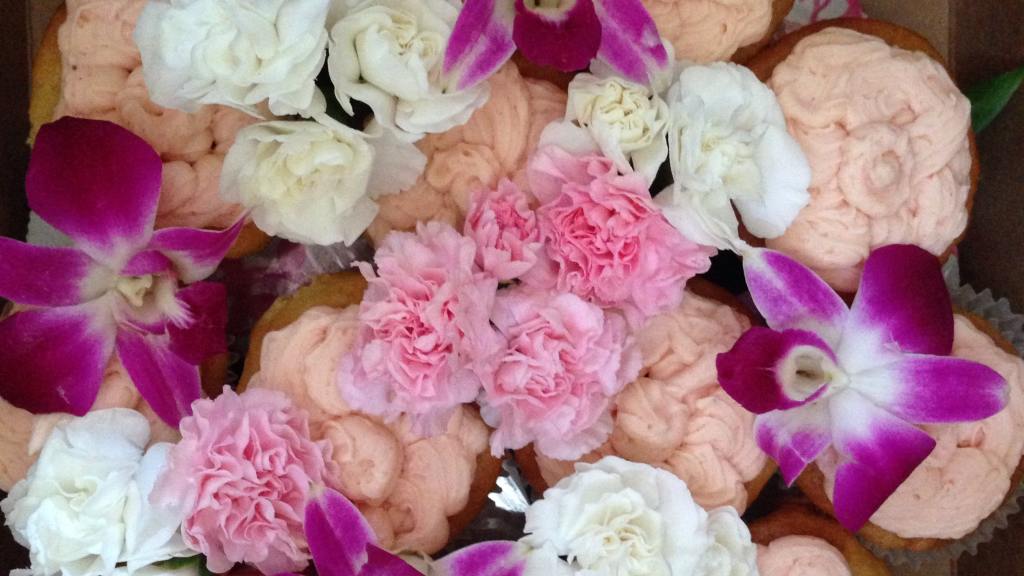 Ready In:

35mins

Ingredients:

12
directions
To prepare cupcakes: preheat oven to 350°F Line 9 muffin cups with paper liners. Beat butter and sugar in the bowl of an electric mixer until light and creamy. Add eggs and milk, then beat on medium-high speed for two minutes. Add flour, baking soda and salt; beat for an additional minute. Stir in toffee bits. Spoon into prepared tins and bake for 18 to 20 minutes or until a toothpick inserted in the center comes out clean. Remove from tins while still slightly warm.
Frosting: While cupcakes are baking, combine brown sugar, cream and butter in a heavy saucepan to prepare frosting. Bring to a boil over medium-high heat, stirring constantly. Continue boiling without stirring for one minute. Transfer to a mixing bowl and let cool for about 20 minutes. Beat in powdered sugar with an electric mixer until smooth; spread onto cooled cupcakes.
Join The Conversation
I made a few adaptations that really made this great! First I made my own dulce de leche by boiling a can of sweetened condensed milk for 3 hours. I used the dulce de leche in place of the toffee pieces in the batter -- it made the batter a little more runny, but it made a very moist cake. For the frosting, I halved the amount of brown sugar and substituted the rest of the dulce de leche, and then added more confectioner's sugar to taste. You really get a GREAT dulce de leche taste this way!

Oh how I wish I could rate this recipe more than five stars! To be honest, it didn't even sound very good but I needed a quick dessert for Fiesta night. Now I am so glad I made it. These are some of the best cupcakes I have ever had, and they are so easy! This recipe made 6 large cupcakes and 24 mini cupcakes. I didn't have quite enough icing, but I think it is probably just the right amount for 9 cupcakes, as the recipe states. Also, as I didn't have toffee pieces I washed the chocolate and almonds off of eight pieces of Almond Roca, chopped and added. Seriously, these are amazing!