"Don't Knock It Until You Try It" Beet Cake!!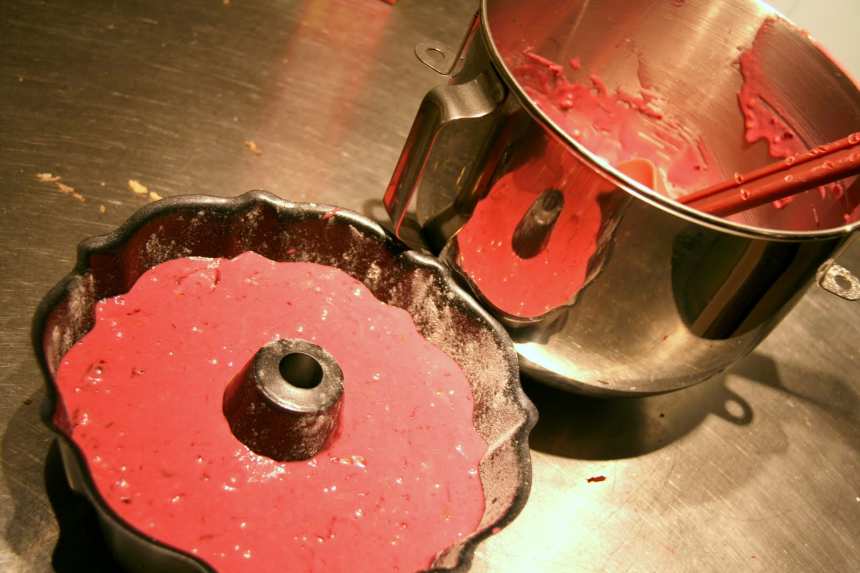 photo by swingncocoa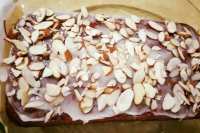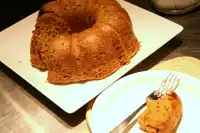 Ready In:

1hr 5mins

Ingredients:

10
directions
Heat oven to 350 °, grease and flour 13x9 baking pan.
Beat eggs, sugar and oil until light and fluffy.
Sift together flour, baking powder, baking soda and cinnamon.
Add to egg mixture and mix well.
Add vanilla, beets and walnuts.
Beat for 1 minute on medium speed.
Pour into pan, bake for 45 minutes, or until a pick comes out clean.
Questions & Replies

Reviews
Wonderful!!!! I am always trying to make something new. I thought this was the perfect b'day cake for my MIL (I was in charge of baking it for her b'day) It was out of this world. I will definitely make it again. The only thing I did different was add the zest of one lemon and use one cup of whole wheat flour with 1 cup of plain flour. This is definitely a keeper and I thank you for the wonderful addition to future birthdays. Cheers! Fay Almeida

 

I am definitely NOT a cook and found this recipe impossible to screw up :-) I made it 3 different ways and each time it was fantastic. First , I stayed with the recipe other than using millet flour instead of a wheat flour. It came out awesome! Keeping the millet substitute on the 2nd trial, I used pulp discards from juicing beet root, carrot, apple, and a small amount of ginger (3 cups)----again, fantastic! Everything stayed the same on trial 3 except I had no walnuts. I substituted chopped almonds and pine nuts and again (the only nuts I had) and used the juice pulp discards as before. The batter seemed a bit dry this time, so I mixed a small amount of juice back in. It's not quite as "fabulous" as the first 2 results, but is still a totally yummy cake. Thanks for such a versatile, delicious, and goof proof recipe!

 

Very good recipe. It's kind of like carrot cake. For our taste, though, it was too sweet and not spicy enough, so when I make it again (and I will), I will use less sugar (maybe 1/2 cup less), more spices, and will also probably add more nuts and raisins as well. I think this recipe would also make great muffins.

 

I made this almost as written. I came up half cup short on the beets, so I grated up a small zucchini fresh from the garden to make up the difference. I mixed the eggs with sugar, added vanilla, then added the beets. Next I added gluten free flours, and the other dry ingredients. Stirred until all was moist and baked for 35 to 40 minutes. After it cooled, I frosted this thinly with cream cheese frosting. Then I put it into the fridge to chill for a couple hours. The kids loved this!

 
Tweaks
This is wonderful, and so easy to make. I did find it odd that there was no chocolate in it, so I subbed 2 tbsp of Flour for 2 tbsp of Cocoa, and might try 4 tbsp next time. Used a bundt pan and baked for 55 minutes, then whipped up a glaze with cream cheese, milk, icing sugar,and Cointreau. I will make this again for sure, thanks for sharing!

 

A pleasant cake to use up some beets. I substitute mashed banana for half of the oil, and reduce the sugar by 1/3, so it's a little more nutritious. A little more cinammon, or pumpkin spice, adds some subtle flavor, or chopped dried fruit for little falvor bursts. The batter is very pink, but that color goes away in baking. Shred the beets as fine as possible, to help them stay evenly dispersed through the batter.