Domino's Pizza Dough Recipe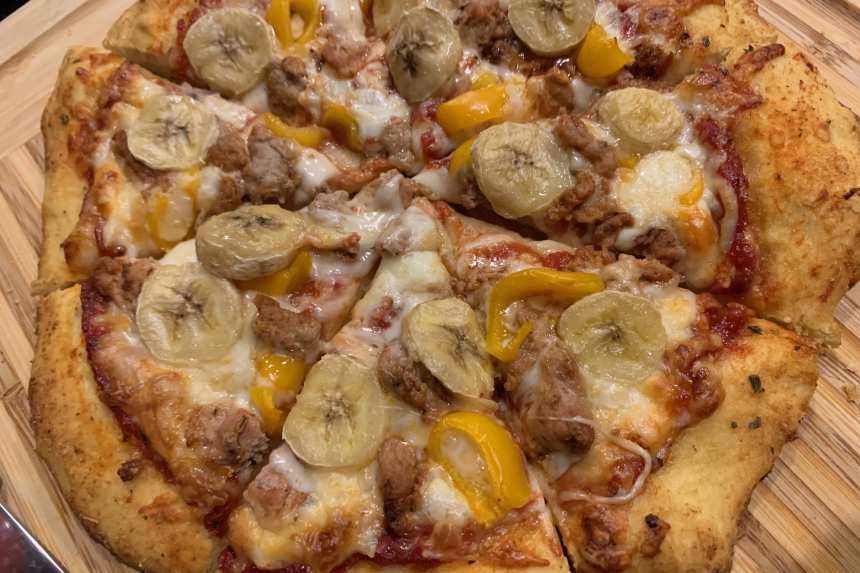 photo by M D.3196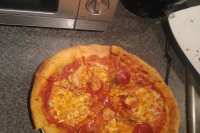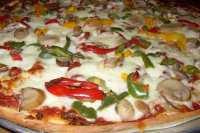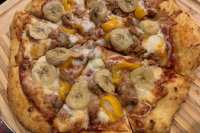 Ready In:

48mins

Ingredients:

6

Serves:

4
directions
In a large mixing bowl, combine all ingredients, stirring vigorously. Set aside to rest five minutes, and then stir again for three to five minutes.
Add additional water or flour to achieve a smooth, sticky dough.
Divide into four pieces and place each one into an oiled freezer bag.
At this point, dough can be refrigerated or frozen.
Allow to rise at room temperature and then punch down.
Stretch each piece onto a ten inch pizza pan and allow to rest a few minutes.
Top as usual, and then bake at 450°F until crust is crisp and cheese has melted.
(Makes 4 ten inch pizzas.).
Questions & Replies

Reviews
I made this tonight with my kids and they loved it! I used a dominos pizza sauce reciepe I found online also which I can't find but I took a screen shot which I will attach . I also used dried polenta to dust the bottom of the pizza base before baking like dominos do. Me and my kids agree it tastes just like dominos ! Loved it . Will definitely be making it lots more :)

 

Pretty darn close, but I found using more yeast provided closer results. Also, Dominos works corn meal into the dough during the stretching/tossing which I've found to be a crucial element. Make sure to let rise at room temp for at least 3 hours before use. I oiled the top of the crust when I par-baked the crust and flipped it over so it has that oily underside. Add the garlic, butter and parsley on the outer crust and it is as close as you're gonna get. Don't worry if it seems a bit sticky immediately after mixing if mixed in a stand mixer, when it rises after 3 hours and you handle it, the dough will firm right up. I section the yield into 2 equal parts for 2 14" crusts.

 

No joke-- my family is made up of pizza connoisseurs. We've tried many different recipes for from-scratch pizza and really liked this one. Some helpful notes: I preheated the pans IN the oven. I punched/stretched the raw dough on a cornmeal-covered piece of parchment paper and then put the toppings on. When it came time to bake, I just slid the parchment paper, pizza and all, off the counter and onto the hot pan, putting it in the oven. The bottoms were really crispy. And it was so efficient and the counters were left clean! Also, I added a good heaping teaspoon of garlic powder into the dough along with the salt. You can't directly taste it, but my family said the dough had that "storebought" pizza taste. Per another review, I also sprinkled just a bit more yeast into the dough. And lastly, brushing a light grease of olive oil onto the edges of the crust really helped make it crispy. I experimented and everyone liked that one better.