Deviled Ham Sandwich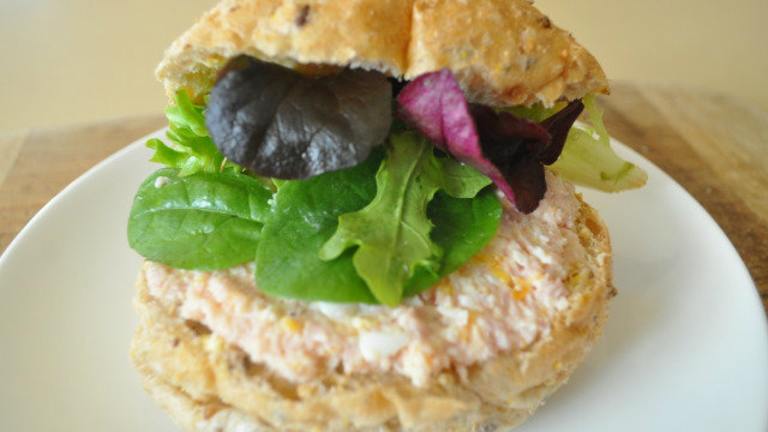 One of Libby's old newspaper clipping recipes. I haven't tried this but it looks good. as per the review ive added mayo
Ready In:

6mins

Serves:

Units:
RECIPE MADE WITH LOVE BY
"One of Libby's old newspaper clipping recipes. I haven't tried this but it looks good. as per the review ive added mayo"
I scaled this back for 3 servings and used up the mix for 2 of us, giving us very genrous servings on whoemeal/wholegrain buns with some assorted lettuce leaves. I am sorry to say I don't feel it had the deviled taste, the ham was predominant but made a nice spread on the rolls, would suggest maybe adding curry powder to give the devil taste. Mixed to a smooth paste as it would also make an interest hammy dip/spread as an appy. Thank you Dienia B, made for Went To Market.

I'm hesitant to leave stars as this didn't work well for me as posted. I did use the food pro with the grating tool (that could have been my basic problem, may it isn't supposed to have little chunks?) and included an onion slice into the grating. The ask for mustard wasn't enough to moisten the mixture so I kept adding more until it was overpowering everything but still dry. I then added mayo, salt and some pepper, for me there was still something lacking. At that point I added a very small splash of Buffalo Wing Sauce and had a very nice ham spread that made a most tasty sandwich today. Just wish I wasn't out of lettuce,lol.