Crock Pot Coconut Spice Country Pork Ribs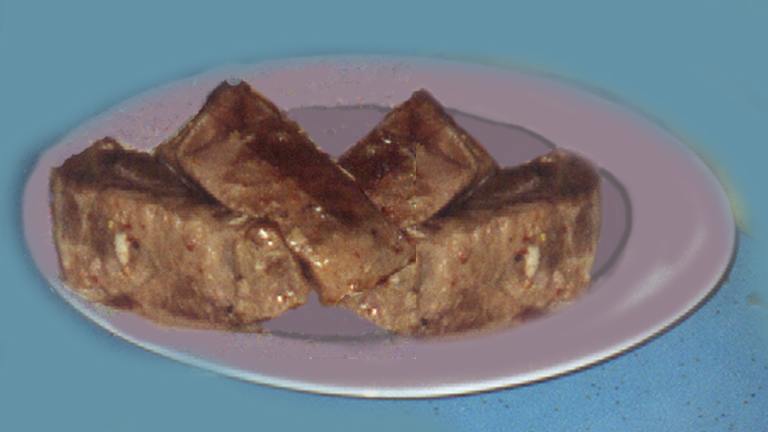 I had some coconut milk left over from another recipe so I threw this together and it said "YES" to me so I'll post it and you can decide if it is a "yes" or "No" recipe for you. I suggest boneless ribs whole or sliced into 1/2" slices. I used dried Kaffir Lime leaves, Lemon Grass and Tamarind as that is all that is available here (most of the time). The number of servings depends on the size of your appetite
Ready In:

7hrs 10mins

Serves:

Units:
directions
Combine everything except the corn starch, water& ribs.
Mix well.
Place the ribs into your crock pot and pour in the liquid, cover and turn to low.
Cook on low 7-8 hours.
1 hour before serving mix the cornstarch and water, add to the crock pot.
stir well and allow to thicken.
You may have to turn the pot to high for a short period to get the sauce to thicken.
Serve with rice or noodles.
Submit a Recipe Correction
RECIPE MADE WITH LOVE BY
"I had some coconut milk left over from another recipe so I threw this together and it said "YES" to me so I'll post it and you can decide if it is a "yes" or "No" recipe for you. I suggest boneless ribs whole or sliced into 1/2" slices. I used dried Kaffir Lime leaves, Lemon Grass and Tamarind as that is all that is available here (most of the time). The number of servings depends on the size of your appetite"
I originally rated 3 stars but I don't think that was fair since I'm not a cinnamon and meat type person and I'm pretty sure if it wasn't for the cinnamon for my particular taste only I'd have had a 4 star recipe so I'm changing it to a 4 which I think is more fair... Original review: I really wanted to like this a whole lot more. However, I'm not much of a cinnamon person when it comes to meat or savory dishes. I started not to use the cinnamon but always like to try recipes as posted first. I think if I hadn't of put the cinnamon in it would have been 4 stars...and it was nice change of pace from the norm of bar-b-que.

Good and easy, but I have to admit I made a major mistake when I made these I put in 3 tablespoons of chili flakes (instead of 3 teaspoons) and it was too hot, although good. When I re-read the recipe I noted that I put in way way too much! Even with my major goof in the hot chili flakes department and also leaving out the kaffi lime leaf and lemongrass (I couldn't find any) my dh still enjoyed it, even though he said it was a bit on the hot side. Next time I make this great crockpot dish I will use the correct amount of chili flakes and try to get the two ingredients I didn't have. Thanks for sharing!

I had some coconut milk left over from another recipe so I threw this together and it said "YES" to me so I'll post it and you can decide if it is a "yes" or "No" recipe for you. I suggest boneless ribs whole or sliced into 1/2" slices. I used dried Kaffir Lime leaves, Lemon Grass and Tamarind as that is all that is available here (most of the time). The number of servings depends on the size of your appetite