Crock Pot Applesauce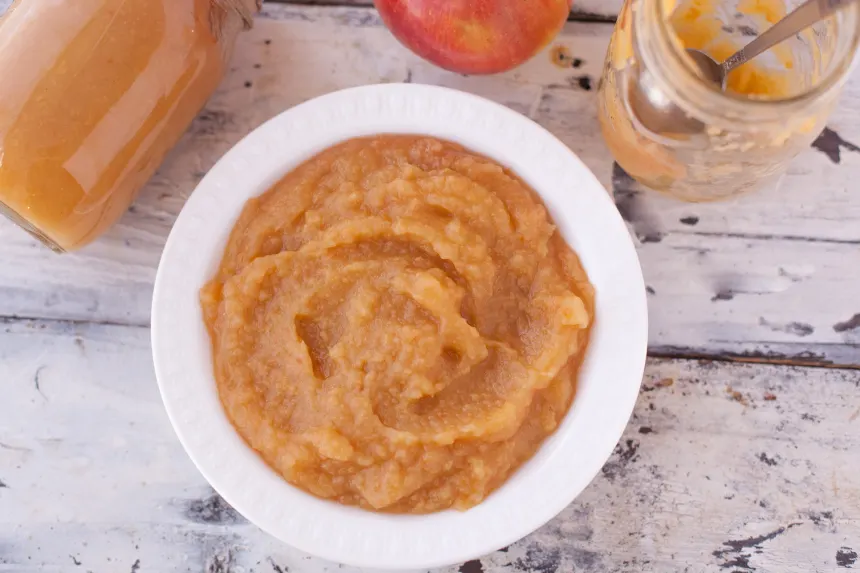 photo by DianaEatingRichly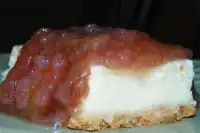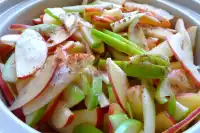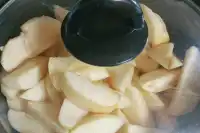 Ready In:

3hrs 25mins

Ingredients:

5
directions
Mix apples (about 12 cups) with cinnamon and sugar and put into crock pot.
Pour water and lemon juice over apples. Cook on low for 6 hours or high for 3 hours.
Questions & Replies

To each her own. But cooking apples for hours just makes no sense to me. While I'm busy in the kitchen I often simply cut up come apples (with the peel) , put them in a pot with a little water (just enough to cover the bottom of the pot) and simmer them with a glass lid on, looking now and then that the water doesn't go dry and stirring a bit. In maybe 15 mins they are soft but hold their shape, like apple pie filling. I add cinnamon, a touch of clove and nutmeg, simmer a minute more and they're done. No need to mash but you can if you want to. We eat them; as is, cut them (with a fork) to put in yogurt or on pancakes, or in a bowl with a touch of whipped cream I can't imagine why anyone would cook apples for Hours. jmho.

 
Reviews
Wonderful recipe. I strongly recommend NOT peeling the apples. Mine were local and un-sprayed and had some rough spots on the peels. I just took off blemishes, cut with an apple corer (round gadget that will remove the core and slice the apples into 6 pieces when you press it down from the top-- available at most stores! The skin has a LOT of the nutrients we all want to take in. It is delicious. I used my new immersion blender, and it was just great. I put in cinnamon, honey, nutmeg and a touch of ginger just to perk it up even a tiny bit more. You could add a touch of clove or allspice for s similar perk up though I do not recommend adding all of them-- too much! My elderly mom LOVES to have a little bowl of it every night. I give it to her along with some yugurt. She wakes at around 3 and eats a snack I prepare for her in advance. That way she can eat and I can sleep!

 

I can't believe I haven't reviewed this yet. I love this recipe and have made it a couple of times since discovering it! You can use any apples, so get whatever's on sale. I subbed Stevia for the sugar, but be careful if the apples are sweet already. You won't need as much sweetener. This applesauce also freezes well in portions and is a great topping to pancakes!

 

We love this applesauce. I use a mix of apples, quartered. I rinse apples again after peeling & cut into crock. When done I usually have plenty of water. If more needed I will put in a handful at a time. Then squeeze juice from 1 lemon over top. Cover with cinnamon & sugar just enough to cover, (I use Truvia). Cook on low for 5-6 hrs & I use potato masher right in crock. We like it chunky. - If left alone my husband would eat it by the jar.

 
Tweaks
Just made this recipe with fresh crabapples and it turned out beautifully. I weighed the 4 lbs of apples using my husband's Weight Watcher scale which has a cup on it. It translated to exactly 6 finished cups. I used maple sugar and had to double it as the crabs are quite sour. I also used 1 tsp of pumpkin pie spice mix instead of plain cinnamon. On my second batch I discovered that cutting the crabs in half and coring them with a grapefruit spoon is way easier than quartering, coring and slicing. The crabs are small enough not to need slicing. It cut my prep time to less than 1/2 of the first batch.