Cookies and Cream Ice Cream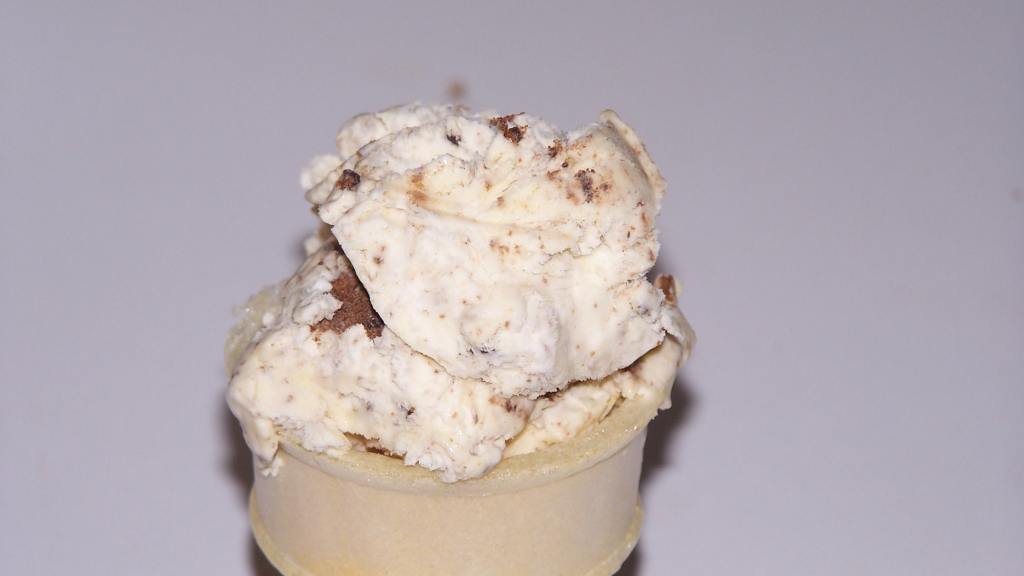 Ready In:

10mins

Ingredients:

5

Serves:

12
directions
Whip the heavy whipping cream in a medium bowl, then fold crushed Oreos into the cream.
Mix remaining ingredients in a large bowl, then fold in the whipped cream and Oreos.
Pour into a 12-cup container (or divide among smaller containers). Freeze overnight or until firm.
Join The Conversation
Oh my goodness! This ice cream is amazing! So easy...so delicious! I have made my fair share of ice cream using custard bases and an ice cream maker - this a game changer. I will continue to play around with the flavors (a little sweet for me) and try to heat the egg yolks to take away the worry of eating raw eggs, but even as is, this recipe is a winner!

This ice cream turned out better than I could have imagined! I thought that the vanilla migth have been too much, but once it was completely frozen the flavors were just right. I still can't get over the texture, just wonderful! I used Girl Scout Thin Mints as the cookie which was super yummy! Made for PAC Sprng '11

Pale Rose...you are officially my new best friend..especially as my former best pals (Ben and Jerry) don't seem to be available over here...and I miss them terribly.<br/>This ice cream really is amazing...like Deantini, we couldn't wait for it to freeze, so we were also scraping some of the almost frozen ice cream from the edges...you just can't help it.<br/>It's smooth, creamy but not overly sweet, and the oreos work a treat in it.<br/>The kids ( four and six) absolutely loved it, and actually licked the bowls clean, whilst discussing what else we could put into the mixture. <br/>DH also gave it the big thumbs up...so I would say that this was a HUGE hit. I would even go as far as to say that it's the best ice cream I've had, since my last tub of Ben and Jerry's. Not only that, it was an absolute cinch to make...a real no effort, maximum enjoyment recipe!<br/>This is a real gem of a recipe, and I'm so delighted that you shared it...THANK YOU!!!<br/>Made for PRMR.

OMG - this is just incredible!!!! My kids (and I) couldn't wait for the whole thing to freeze so we had a taste of the almost frozen ice cream along the side of the container - and it was just eye-roll-back delicious!!! The sweetened condensed cans in Canada comes as 300 g instead of 397 g so this is what I added. I probably got a bit of a smaller yield and not as sweet BUT I wouldn't change a darn thing!! I have a strong feeling I will be making this for sleep overs, birthdays or any other day. On top of it I seriously took me no more than 5 min to prepare. I smashed the cookies (I used chocolate wafers) while whipping the cream. Next time I might also add some grated chocolate or chocolate chunks - maybe I will even open an ice cream store! :) Thanks for sharing this winner!