Coconut Cream Mushroom Soup in Da' Crock Pot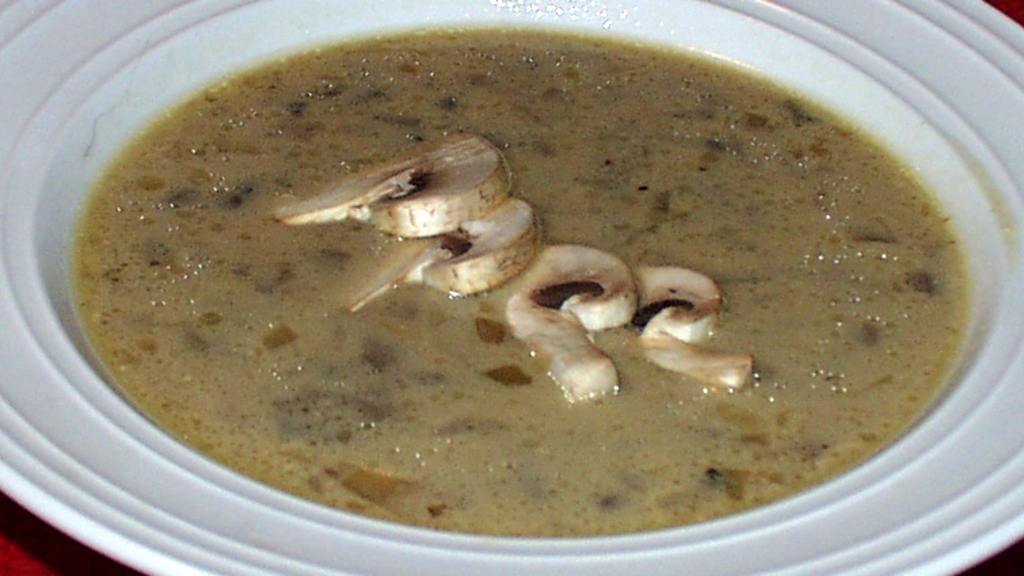 Ready In:

8hrs 40mins

Ingredients:

11
directions
In a heatproof bowl, soak 1/2 of the mushrooms in boiling water for 30 minutes.
Drain through a fine sieve, reserving liquid.
Pat mushrooms dry with paper towel and chop finely and SET ASIDE for step #8.
In a skillet heat 1 tbsp Virgin Coconut Oil over medium heat.
Add fresh mushrooms, cook (stirring until they lose their liquid)and transfer to crock pot.
In same pan, melt remaining 3 tablespoons Virgin Coconut Oil.
Add onions and cook, stirring until softened.
Add reserved mushrooms, garlic, thyme, salt and peppercorns and cook, stirring, for 1 minute and transfer to slow crock pot.
Add bay leaf, broth, coconut milk and reserved mushroom soaking liquid and stir to combine.
Cover and cook on Low for 6 to 8 hours or on High for 3 to 4 hours.
Discard bay leaf.
Join The Conversation
I don't often write reviews but this soup is outstanding. I was looking for a recipe for a friend who is in chemo and radiation treatment who can not have dairy products. I made this up last night in a crock pot and left it cooking on low and this morning had some for breakfast. Yum. I actually roasted the second portion of mushrooms so that they would hold their body--these were just the usual cheaper white mushrooms. I also added some very very fine chopped sirloin steak because my friend is having a hard time getting enough calories and nutrition due to sores in her mouth. Could not use spices like she usually loves... It is good just plain. Add a squeeze of lime juice and it is fabulous--she can't use the citrus but I can on my portions.

I served this lovely & flavorful soup along side a pasta salad for a light & satisfying dinner meal. The advance prep & crockpot cook method make it ideal for a dinner party starter to serve w/crusty garlic bread. The use of coconut milk in a soup was new for me & I esp liked learning how well it works. The prep was a bit fuzzy in a cpl of spots, but the outcome was great & loved by both of us! This was a PAC choice & a happy 1 indeed! Pls see my rating system. This is a very worthy 4 stars & will be repeated for a dinner party soon. Thx for sharing this recipe w/us Mommie. HITYL?