Coconut Brownies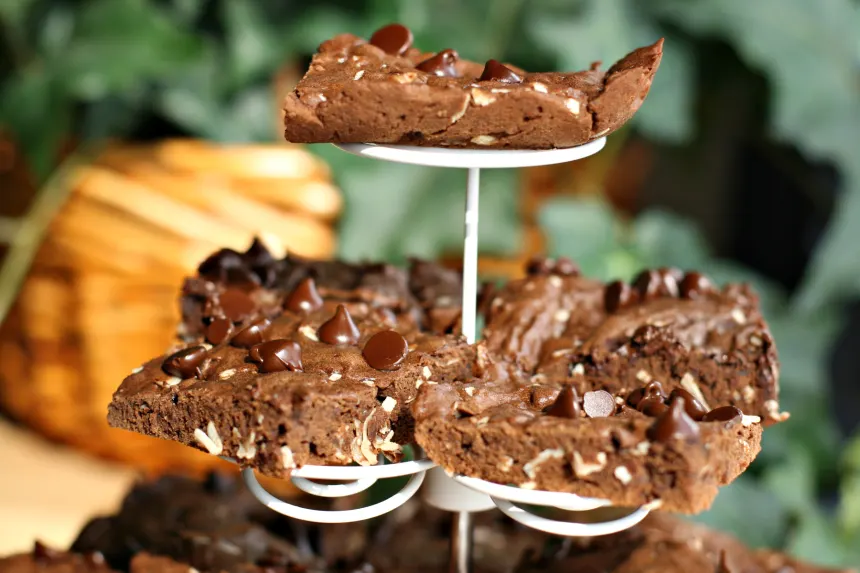 photo by CulinaryExplorer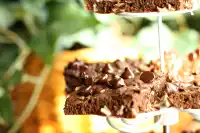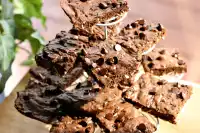 directions
Melt butter over low heat;then remove.
Add 2 c sugar. Beat.
Add eggs an vailla. Blend.
Add flour;cocoa;and salt. Mix.
Stir in coconut.
Pour into greased 13 by 9" pan.
Sprinkle remaining ingredients over. Bake at 350F for 30 minutes.
The coconut in this recipe makes them nice and moist.
Enjoy! You'll get lots of compliments on this one. I hope you love these!
Questions & Replies

Got a question?
Share it with the community!
Reviews
These are very, very, very good. I substituted splenda, guess I'll take my chances with cancer rather than obesity. I am amazed about the comments re: cooking time. I didn't think enough batter for a 9 X 13 so used a 12 X 7, set at 325 instead of 350. I always back off the temp as it seems to cook more evenly and prevents the ends from becoming too done. Only did for 21 minutes but then, all ovens are different. Mine came out perfectly. As another reviewer mentioned, eliminate 1 step, can't make a whole lot of difference in taste.so just added walnuts to batter. I do like the suggestion that you add coconut extract, that should amp it up. Also, wish I had unsweetened coconut, less calories & probably doesn't make that much of a difference. OK, Sheba, throwing away my old recipe and using yours., Thanks!

 

I was not sure these would even turn out after I put them in the oven, but they surprisingly did. I am unsure if it was something like overmixing or the changes I made or whether it was the recipe but the batter was VERY thick and sticky. There was no "pouring" into the dish as the instructions stated. It was quite the battle to spread it out and I thought for sure it was way too thin. But I decided to bake it anyway and just keep a close watch on it. It only took 25 minutes to cook through and maybe could have gone even less which tells me there must have been something I did wrong since many reviewers mentioned cooking longer than listed time. Anyway, though still somewhat thin and dense they had a great flavor and a nice chewyness to them. The changes I made were using 1 1/2 cup splenda along with 1/2 cup sugar. I left out the nuts, and also the additional sugar sprinkled on top. I may have added more chocolate chips than called for. And I used 4 egg whites and only 2 of the yokes. I also used half vanilla extract and half coconut as another recommended. Even with messing up somewhere they turned out rather tastey!