Cinnamon Sugar Biscuits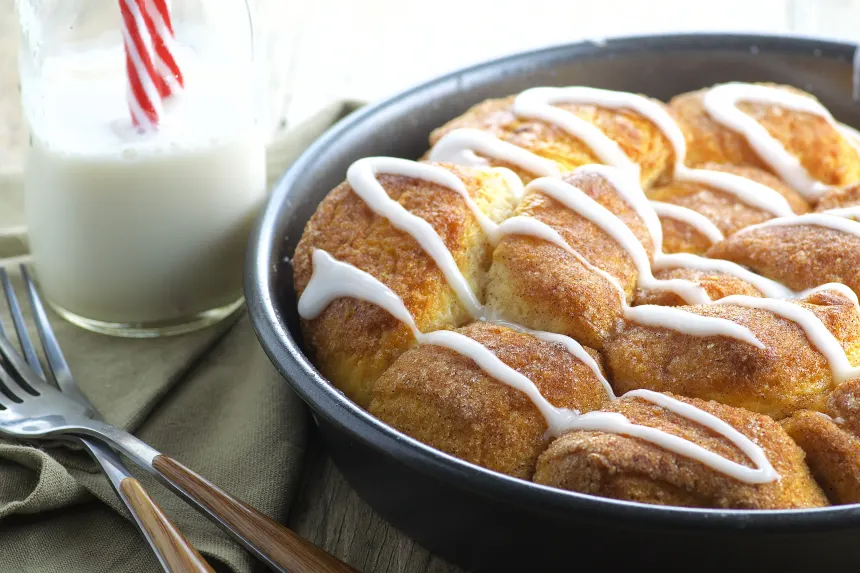 photo by May I Have That Rec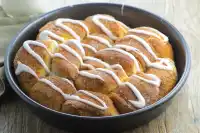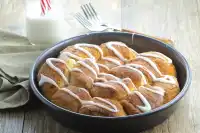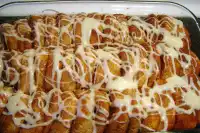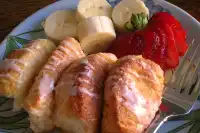 Ready In:

23mins

Ingredients:

4
directions
Preheat the oven to 375°F.
Mix sugar and cinnamon together.
Cut biscuits in half.
Roll each biscuit half in the cinnamon sugar mixture.
Place in a greased dish (square or rectangle--I used one size smaller than a 9x13).
You can crowd them together; they will bake up nice and fluffy.
Top with butter pats randomly across the top.
Bake for 10-20 minutes, depending on how well-done you like your rolls.
Watch them closely.
If you want a really good treat, top these with Buttercream Icing (Recipe #95416 is GREAT!) once they are right out of the oven.
It will melt all over the rolls.
Make the icing ahead of time and store in the fridge, then soften it in the microwave.
Storebought icing could also be used.
Questions & Replies

Got a question?
Share it with the community!
Reviews
THIS RECIPIE IS VERY DISSAPOINTING!!!! YOU SHOULD GET BETTER AT YOUR JOB BEFORE POSTING THIS ONLINE!!!!!! MY KIDS THREW UP AND FLIPPED ME OFF BECAUSE THEY SAID IT WAS TRASH AND NOW I HAVE TO BUY THEM V BUCKS!!!!! I AM GOING TO GO BROKE AND MY KIDS WANT ME TO PUT THEM UP FOR ADOPTION BECAUSE THE RECIPIE WAS EXTREMLY BAD AND I LOST MY KIDS RELATIONSHIP AND MY WIFE LEFT A YEAR AGO BECAUSE OF ANOTHER RECIPIE FROM THIS WEBSITE!!! i AM DOWN WITH THIS WEBSITE BECAUSE THE PEOPLE CAN'T COOK TO SAVE THEIR LIVES. Best regards, Joe

 

This was so easy to throw together at the last minute. I think I used too small a casserole to bake it in, as I cooked it even longer than 20 minutes, but it was still doughy in the middle. I should have kept the biscuits in a single layer, and I stacked them on top of one another, as in monkey bread. In any case, it was simple and yummy. I too, melted the butter and poured it over the top.

 

I had some canned biscuits on hand from a sale and was in need of a quick breakfast for my family and found this recipe. It's PERFECT! The only thing I did different is that I used a 9x13 and melted the butter and poured the melted butter over the top before baking. These were so good and the kids loved them. I also used Kittencal's Recipe #120835 Easy Creamy White Glaze on the top. Thank you so much for sharing this easy and family friendly recipe. :)

 

These were delicious. Better than the canned cinnamon rolls you buy. I cut the recipe in half using only 1 can of the smaller biscuits. I took each biscuit and rolled it out like you would with play-doh in a pencil shape and twisted them around into a cinnamon roll shape. Took a few mintues to do but they looked like baby cinnamon rolls. I sprayed the top of them with pam butter spray and sprinkled with sugar & cinnamon. I mixed up powdered sugar with a little milk for an icing. Next time I will try just cutting the biscuits in half. Thanks for the recipe!