Chocolate Weetabix Fudge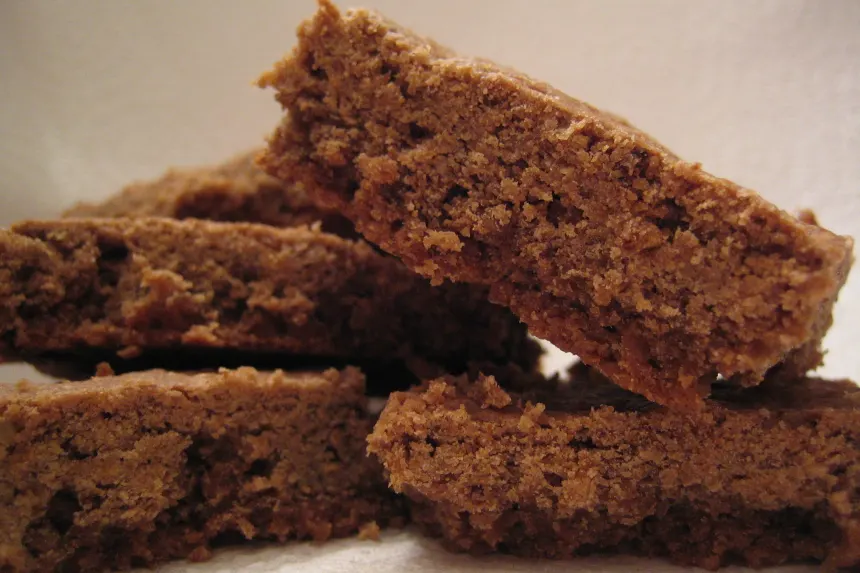 photo by brokenburner

Ready In:

25mins

Ingredients:

7
directions
Mix all dry ingredients together.
Add melted butter.
Add milk as required to keep mixture moist (may need a little less or a little more depending on how moist mixture is).
Press into a greased tray.
Bake for 20 - 25 minutes at 180 degrees celcius.
Ice with favourite icing.
Leave to set in fridge.
Questions & Replies

Got a question?
Share it with the community!
Reviews
My family loves it! Reminds me of a slice I used to make back in the 90s :) I think I got the recipe - or one very similar - from my intermediate school cooking teacher :) - oh yeah, this was more slice-y then fudge-y for me. Could be why some people are confused and describe it kind of like a brownie?? I imagined it would be a bit sweeter, but that was not a problem, I wouldn't change a thing. I used a quick basic icing of icing sugar, cocoa, butter and water. And fyi, I used a 24x18cm pan and it was fine, but due to personal preferance, I'll use a 24x24cm tin next time - there will certainly be a next time!

 

One person who tasted it said it tastes "like matzah" (which basically means it's a tasteless cracker)... but nobody else complained much, they just didn't RAVE. I used Splenda and maragarine, and soy milk to keep it non-dairy. I used half a cup of liquid and it wasn't very moist. The recipe doesn't state what size pan to use, so I used a 9" x 13" baking pan and put it in the oven at 350 F. I've never made fudge before, but this seems to be awfully brownie-like! Maybe I left it in the oven too long, because it cracked when I tried to cut it into squares. I didn't ice it, either, just left it as is. It's a different way to use up the Weetabix, at least. Thanks.

 
RECIPE SUBMITTED BY
<p>My husband and I are from New Zealand and moved here to Brisbane, Australia about 7 years ago - it was the best thing we did for our family, despite missing our own families. My interests include, but are not limited to, writing, reading, crosswords and other word puzzles, card and board games, dancing, fairies, vampires, spirituality, angels, metaphysics, fantasy, day dreaming, movies, music, the 80's, family related issues, Maori culture, arts and crafts, quality time with quality people, geneology, cocktails, Buffy and Angel, neopets, Age of Mythology, NZ provincial rugby, learning new things and improving the person I am. <br /> <br />I LOVE hugs & kisses! <br />I LOVE the full moon. <br />I LOVE Christmas. <br />I LOVE stripey toe socks. <br />I LOVE music. <br />I LOVE lamp! <br />I LOVE chocolate. <br />I LOVE the 80's! <br />I LOVE rainbows. <br />I LOVE fairies. <br />I LOVE cocktails. <br />I LOVE Jensen Ackles! <br />I LOVE the Crusaders! <br />I LOVE baking. <br />I LOVE gypsies. <br />I LOVE Erotica. <br />I LOVE Louis Vuitton. <br />I LOVE reading. <br />I LOVE vampires. <br />I LOVE boots! <br />I LOVE weapons. <br />I LOVE angels. <br />I LOVE daydreaming. <br />I LOVE backgammon. <br />I LOVE my family more than anything!</p>
View Full Profile