Chocolate-Cinnamon Babka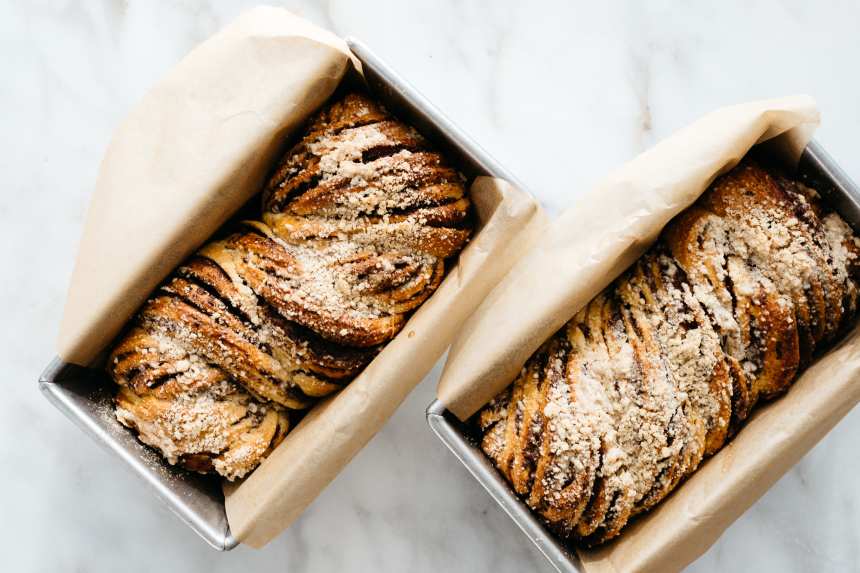 photo by Alana Kysar Fix Fe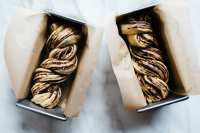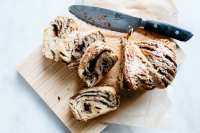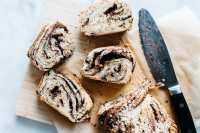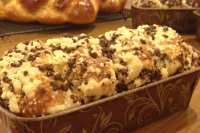 Ready In:

5hrs 30mins

Ingredients:

8
directions
Preheat the oven to 350 and grease two loaf pans.

To make chocolate filling:

In the bowl of a food processor (I use a mini-prep for this), chop the broken up chocolate, cinnamon and sugar until the mixture looks coarse and sandy. If you do not have a food processor, simply chop the chocolate finely and mix with cinnamon and sugar.
Cut in the butter or margarine with a fork.

To make streusel:

In a medium bowl, combine the confectioner's sugar and flour, then cut in the butter or margarine until it resembles coarse crumbs.

To assemble:

Roll out the dough as thinly as possible on a lightly floured surface to form a 15x4 inch rectangle (the thinner you roll out the dough, the greater the swirl effect inside).
Sprinkle the dough evenly with the filling then roll up tightly lengthwise so that you are left with a long log. Seal the seam if you can.
To create the swirl: fold the log in half (it should look like a squished letter 'U') and then twist the 'U' a few times so it looks like a twisted rope.
Immediately place the shaped loaf into a greased loaf pan and set aside to rise for 30 min or so.
Brush the loaves with the egg wash, then sprinkle heavily with the streusel topping.
Place the loaves on a baking sheet (never bake without something underneath - as the cake rises, the streusel can tumble out of the pan onto the oven floor, creating a smoky mess) and bake for 30-40 min, depending on the size of your loaves. They should be a deep golden brown on top.
Questions & Replies

Original post says, "I use my favorite challah recipe - Andrea's Challah - for the dough. Feel free to use the yeast dough of your choosing. For brevity's sake, I'm starting this recipe with the assumption that the dough has already been made and risen once, and there is enough for 2 Babkas (about 1/4 of the Andrea's Challah recipe)."