Chocolate Cherry Chip Red Velvet Cake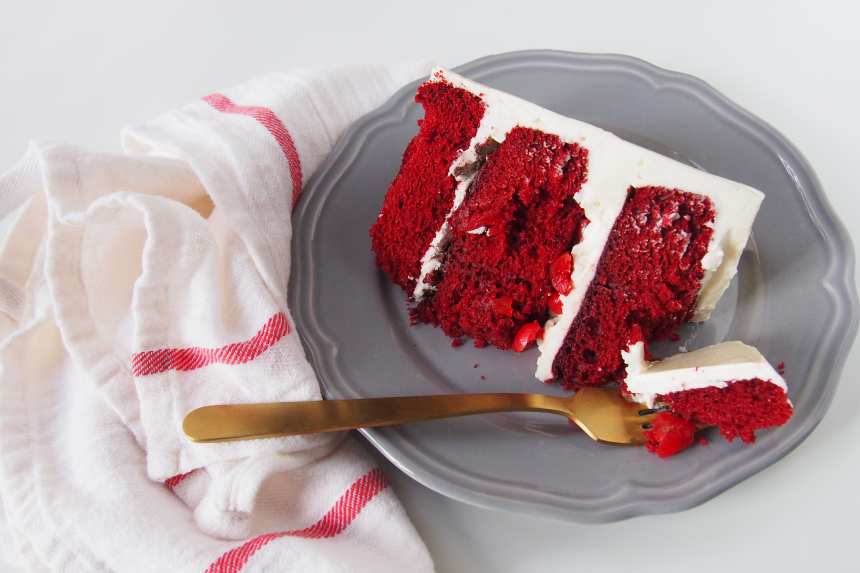 photo by Greggy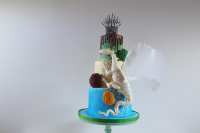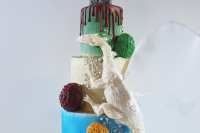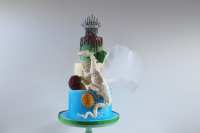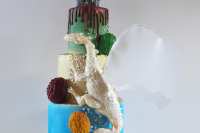 Ready In:

2hrs 30mins

Ingredients:

20

Serves:

20
ingredients
Red Velvet Cake

3

cups flour

2

cups sugar

1

tablespoon baking powder
1⁄2 cup non-fat powdered milk

3

tablespoons cocoa powder
1 1⁄4 cups cherry juice
1 1⁄4 cups cherries, chopped (use 1/4 cup of this for the batter, the rest is for assembling the cake)

2

cups milk chocolate pieces, and shavings (use 1 cup of this for the batter, the rest is for assembling the cake) or 2 cups dark chocolate, chunks and shavings
1 1⁄2 teaspoons vanilla
1⁄2 teaspoon pink himalayan sea salt
1⁄2

cup vegetable oil

2 1⁄2

tablespoons no-taste red food coloring

3

eggs

Cream Cheese Frosting

8

ounces by liquid measure egg whites . about 4-5 large eggs (I recommend using REAL eggs, avoid carton egg whites)

2

cups sugar (granulated, avoid powdered sugar)

3

cups unsalted butter (room temperature and YES, unsalted makes a difference)
1⁄2 salt

3 -4

teaspoons pure vanilla extract

1

teaspoon cream cheese extract (you can find this at your local baking aisle of your craft or baking supply store)

8

ounces cream cheese, room temperature
directions
For the Cake:

1. Mix dry ingredients in a Kitchen Aid mixer with a paddle attachment, except the cherries and chocolate.
2. Add cherry juice, eggs, veggie oil, vanilla, no-taste food coloring and mix until incorporated. Scrape bowl in between mixing.
3. Add chopped cherries and chocolate.
4. Bake at 350 F, until toothpick comes out clean and has a bouncy spring when pressed in the middle of the cake.

For the Cream Cheese Frosting:

1. Place sterilized kitchen aid bowl (just make sure it's super clean and dry) with whites unto a pan with water, barely simmering (a.ka. double boiler).
2. Heat to 160 F, constantly stirring. Be sure to watch it and keep stirring or else it'll turn into an omelette.
3. Whip on stand mixer or hand mixer until cool. Place in refrigerator or freezer if necessary, after reaching a medium peak. You could totally make this ahead of time and place it in the fridge or freezer and whip until ready.
4. Place back on whip and gradually add butter, one stick at a time. Make sure the meringue is cooled down or at least room temperature, prior to adding it to the mixture or else it will be a soupy mess. The mixture should separate at first (don't be alarmed and freak out). Be patient and keep mixing; it'll come back together. Add softened cream cheese and cream cheese extract. Mix until smooth and well incorporated.

For the Cake Assembly:

1. Add 1 tbsp of sugar and a pinch of salt to your chopped cherries in a small bowl, mix and set aside.
2. With the first layer of cake, top with a light drizzle of the juice from the cherries unto the cake.
3. Top with a layer of cream cheese frosting, making a small well in the center with your spatula or create a barrier/dam with a piping filled with frosting. Fill with a modest amount of chopped cherries.
4. Apply your next layer of cake and alternate with chocolate and cherries, until you get to your desired cake height.
5. Complete the cake by frosting it completely around the top and sides. You can also do a "naked cake" with this!
6. Store in the refrigerator until ready to serve. Allow the cake to get to room temperature before serving. Enjoy!
Questions & Replies

Got a question?
Share it with the community!
Reviews
Have any thoughts about this recipe?
Share it with the community!