Chicken or Turkey Breast Lunchmeat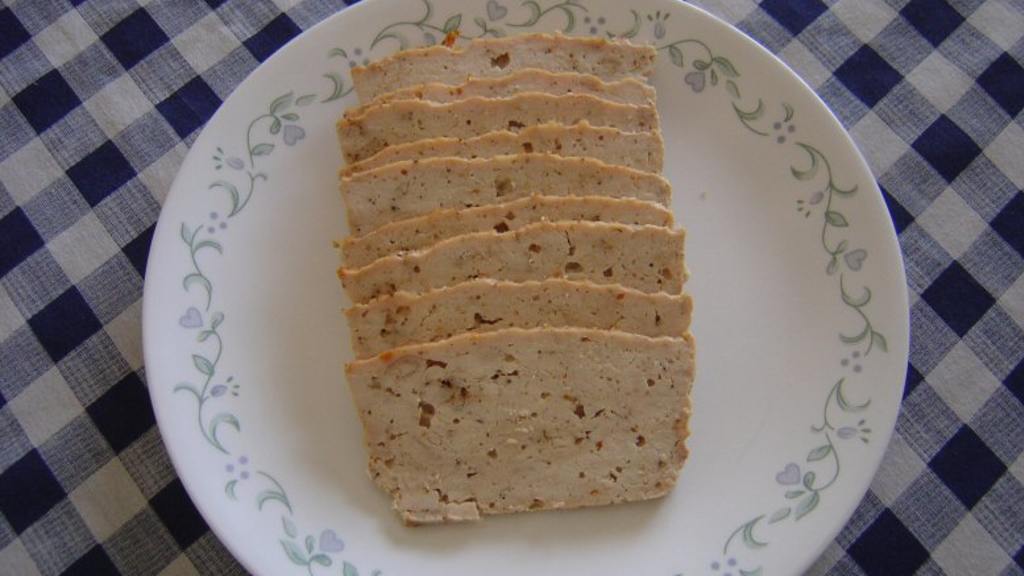 Ready In:

45mins

Yields:

Units:
Nutrition Information
directions
Cut chicken into cubes.
Put the raw cubes into a food processor and pulse until it is small bits (*not mush).
Add egg whites, salt and pepper.
Add any other seasonings desired.
Line a small loaf pan with foil and oil it.
Pack meat into loaf pan.
(At this point I sometimes add fresh ground black pepper or cayenne for peppered chicken, dry rub for BBQ is also great.).
Bake in 325-350°F oven until done.
Time depends on size of loaf pan and thickness of meat.
Cool.
Refrigerate for a couple of hours before slicing (if possible).
Submit a Recipe Correction
Join The Conversation
This does work reasonably well, though as a recipe, it could have included more detail. Also, as a first-time attempt, 3 pounds of chicken breast was quite a lot to manage. I couldn't understand the reference to a "small loaf pan", since I was sure 3 pounds of meat would need quite a large pan. Perhaps it would be easier to understand if this were changed to "small loaf pans." I actually used one quite large, but narrow, loaf pan, piling the meat up in the center. It took about 1 hour and 40 minutes to cook through. I added salt and some pepper and put red pepper on the bottom of the pan. I can understand that making a batch this size could be convenient, but do recommend that people trying first, halve this recipe or even make only one third. I needed to grind the meat (I was using frozen meat that I chopped up) in the food processor in batches, and did find the finished amount rather unwieldy. I will try this again, with smaller quantities, and more thoughtful seasoning. I now have a lot (A LOT!) of quite pleasant sandwich meat. Thank you very much for sharing this idea with us.

I was looking for an alternative to all the cold cuts my BF loves to buy for sandwiches. This was a wonderful recipe for a moist, flavorful lunchmeat. I used ground turkey and added a little cajun spice. I used mini loaf pans to cook and was so surprised at how easily they sliced up without crumbling! Thank you so much for a truly delicious substitute for all those pre packaged cold cuts!