Cashew Ricotta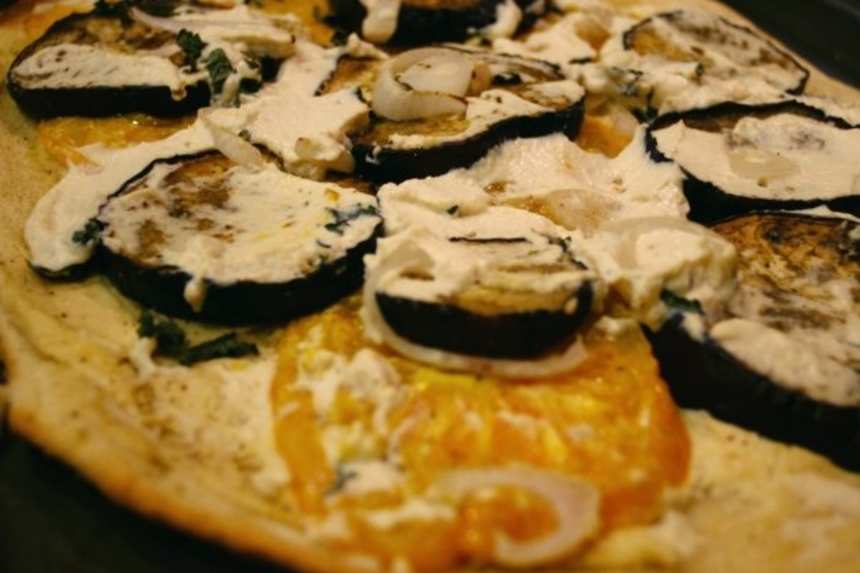 photo by KandKConnection

Ready In:

15mins

Ingredients:

7
directions
combine first 4 ingredients in food processor. puree to thick paste.
add tofu and blend until smooth.
blend in salt and basil.
Reviews
I have Veganomicon and used this recipe from Isa's Lasagna. Had my sis over for dinner and she (TOTAL omni) could not stop eating it. Amazing. I am vegan and haven't had real ricotta for years so I don't even remember what real ricotta tastes like but dang, this is one amazing cheese replacer that makes lasagna pop. Note that though it's vegan it's oil heavy so it's not light but daaaaang it is good! Thanks for bringing the recipe over Chef 461400.

 

I didn't think this recipe would be that impressive. Pretty basic ingredients that I thought would be pretty bland together. Plus as a general rule I dislike pretend cheese recipes. I WAS WRONG. This is literally so delicious I can't adequately describe it. I'm ashamed to say I ate it all that same day. I didn't even have the opportunity to do anything fancy with it. Just spread it on some bread and devoured. I even stopped slicing the bread and just spread the cashew ricotta directly onto the baguette and devoured. I'm not proud. But I am happy and full.

 

This stuff is *amazing.* I use extra firm tofu instead of firm, making the consistency a little thicker and easier to spread. I spread it on a thin crust pizza (no sauce), and top it with roasted vegetables - anything fresh at the farmers market. In the summer, I stuff squash blossoms with it, bread and fry those. Unreal. Put it in lasagna, use it as a dip. I've served this to vegans and omnivores, and all love it. Plus, it's gluten-free. So many options with this stuff!

 

We used this vegan ricotta in a non-dairy lasagna, and it was absolutely fantastic! This recipe is definitely a keeper. For those not experienced with non-dairy cheese, let me say up front that it tastes only vaguely like genuine ricotta. But no non-dairy cheese tastes exactly like real cheese. This recipe provides an outstanding substitution that's got a wonderful flavor and great texture.