Carrot Burgers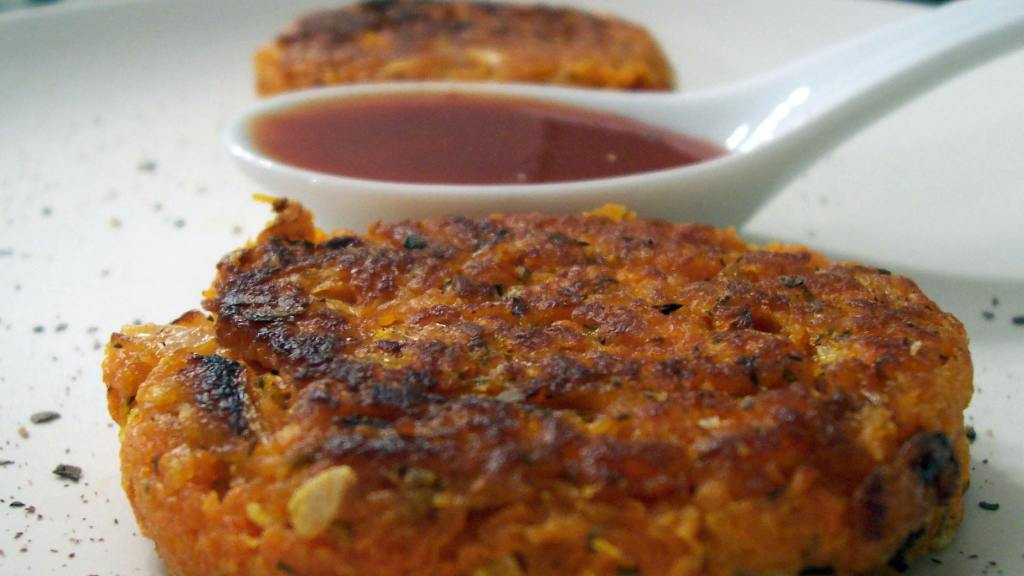 Ready In:

15mins

Ingredients:

13
directions
In a medium bowl, mix the carrots, onion, flour, corneal, egg, milk, dill, sugar, salt, baking powder and pepper. Shape the mixture into 8 patties about 1 1/2" thick. Transfer to a platter, cover with plastic wrap and refrigerate for at least 1 hour. This will keep up to 12 hours.
Heat the margarine and the oil in a heavy 10" skillet until sizzling, about 1 minute. Turn heat down to medium . Brown the patties for 5-8 minutes on each side. Drain on a platter lined with paper towels, then serve immediately. You may serve this as a side dish or a light luncheon along with a mixed green salad and whole grain bread. This would also be good as a breakfast with maple syrup! Enjoy!
Join The Conversation
How well do these hold up as leftovers? My husband and I had these for dinner tonight (I only cooked 4 of the 8 patties, the rest are in my fridge waiting to be cooked). Should I cook them all tonight and reheat them for another meal or is it better to leave them raw and cook them when we're ready for lunch tomorrow? What if I want to wait a couple days before serving these again? Lastly, do these freeze well?

Brought way too many carrots and was looking for creative ways to use them up when I found this recipe. I wasn't sure what to expect and kept my expectations low despite all the other reviews raving about this dish. I cannt even begin I tell you how yummy they are! For the most part I did stick to the recipee with coupe minor adjustemnts. I love garlic and the recipe looked like it was lacking flavor so I added 1/2 tsp of garlic powder, I also thoughtn the mixture looked way too soupy so I added another table spoon of flower. I did have a hard time making the patty stick together despite leaving them in fridge for over two hours, and keeping them from falling apart in the pan. I would recomanded a table spoon of bread crumbs or corn starch to help hold it together. Once I flipped the patty however the crust helped bind the party in shape. I served it with both ranch dressing and maple syrup and I can't decide which one was better. I was making this to use up some extra carrots not expecting much but I will now be buying more carrots to make this again! Two thumbs up!