Candy Corn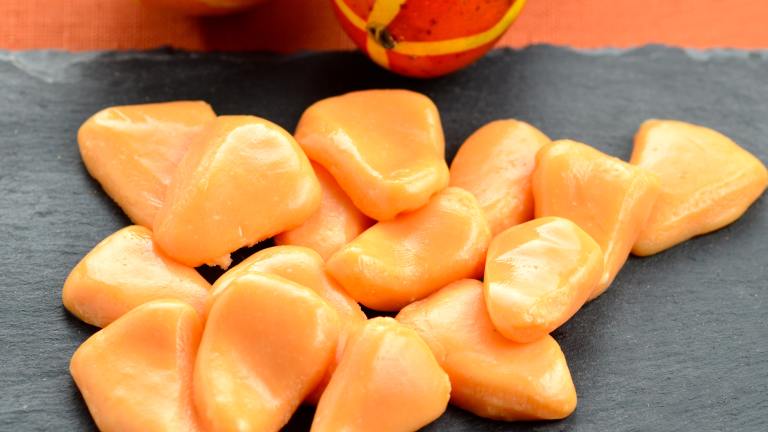 directions
Combine sugar, white corn syrup and butter in pan, bring to boil stirring CONSTANTLY.
Turn heat low and boil 5 minutes.
Stir occasionally.
Remove from heat and add vanilla and several drops food coloring (optional) Meanwhile, combine powdered sugar, salt and powdered milk Add all at once to mixture in pan.
Stir until cool enough to handle. Knead until stiff enough to hold its shape. Shape into triangles, or any shape desired.
Makes 1 3/4 lb candy.
Submit a Recipe Correction
Join The Conversation
My daughter cannot have coloring, so I was excited when I saw this recipe. She always wishes that she could have candy like other kids. We made this today and I thought it was better than the candy corn in the store, but, I'm not a big candy corn fan. My kids loved it!! They didn't want to stop even after several pieces. Thanks for sharing this recipe. I would recommend sifting the powder sugar. I debated about it but didn't since it didn't say to. I had some powder sugar lumps in mine. No big deal, I would just prefer it to be smooth.

I tried this recipe tonight and it really is delicious! I too had the chunks, but wonder if the chunks would resolve if a little liquid were added to the powdered milk prior to adding in to the mixture. Also I used the 1/2 and 1/2 mixture of the honey/white corn syrup as suggested. I just rolled them into small balls. I read in another review for candy corn that someone used a candy mold. I would like to try that next time.