Brownie Bran Muffins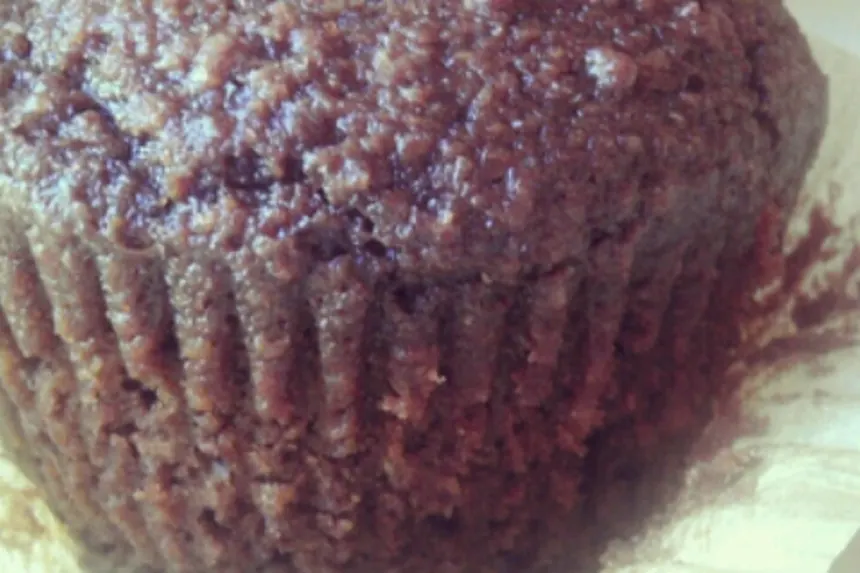 photo by follow_my_food

Ready In:

30mins

Ingredients:

4
ingredients
3

cups all-bran cereal

2 1⁄3 cups water

1

(20 ounce) package low-fat brownie mix

2

tablespoons baking powder (some are saying 2 tspns)
directions
Soak all bran in water for a couple of minutes.
Add baking powder to cereal and stir.
Add brownie mix and stir to combine.
Spoon mix into medium sized muffin tins lined with muffin liners or sprayed with nonstick cooking spray. Eacg muffin cup should be 3/4 full.
Bake in oven @ 350 for about 20-25 minutes.
Questions & Replies

Got a question?
Share it with the community!
Reviews
This is a fantastic recipe. I did, however, run the recipe through the Weight watcher online recipe builder and know that if you make this recipe into 18 NOT 12 muffins they are 2 points per muffin. Made into 12 muffins (the tins would have overflowed if I tried) each muffin would be 3 points. I was looking for a healthy alternative to get my chocolate fix as a Weight watcher member. I had tried a chocolate cake/pumpkin recipe but was very disappointed in the results. Although this is a "sturdier" muffin than a plain chocolate cake muffin, it is not "fiber" tasting at all. I bake and then freeze a batch and carry them in my lunch almost every day and never tire of them.

 

Hiiiii, mkay, so a couple things: FIRST these ARE delicious. 10/10 on tasty but p good for you scale. Second, they are not as low calorie as you think. A box of Betty Crocker low fat brownie mix has about 2340 calories in it. (I used one that wasn't low fat and had 2240 calories in it and I'm using it in all my calculations. They're very similar TBH). 3 cups of allbran cereal has 480 calories in it. SO if you add those together and then make 18 muffins, each muffin is about 150 calories. Not 28. If you are calculating weight watchers points, these have changed drastically over the years! AND There are calculators online. WHOOP! MAGIC! No need to rely on your "mystery source," MATH does the trick! These are 7 points each, not 2 points each. This makes sense considering the old point system considers, for instance, 1 2 oz. egg 2 points and the new system counts about half a chicken breast as 2 points while a glass of whole milk is considered 7 points. The calculation is based on calories, saturated fats, sugars and proteins. For the full recipe: 2720 calories, 308 g sugar, 32 g saturated fats, and 28 g protein. Put it all together and what do ya got!? 126 points for the full batch! That's 7 points for 1/18th of the batch! So, overall a good recipe and a healthier alternative to real brownies, but don't go ahead and think you can eat 5 of these and be in the green zone for your calorie/points goal for the day. Also, probably rely on the hard calorie count and nutritional CONTENT of food rather than weight watches because all together it seems like it's easy to be misled.

 

The recipe should say 2teaspoons of BAKING POWDER instead of Tablespoons!!! Mine turned out pretty good, I added a few semi-sweet chocolate chips also. I will make these again for sure, but if you are expecting the same taste and texture as regular brownies you will be disappointed. Perfect for those watching their weight though! I froze most of them to eat one at a time also.