Brazil Nut Shortbread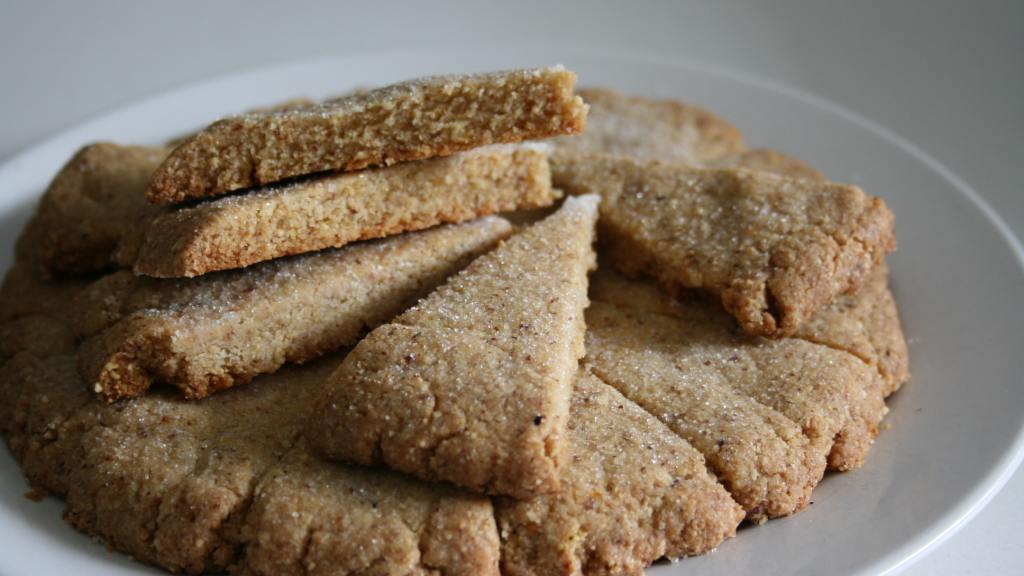 Ready In:

1hr 15mins

Ingredients:

6
directions
Pre-heat the oven to 325 degrees F.
Grind the Brazil nuts finely.
Beat the butter until fluffy, add the sugar and beat until fluffy again--do beat adequately.
Sift in the flours and the nuts and work to a smooth dough.
Cover a baking sheet with parchment.
place a 6" flan ring or tart form on the cookie sheet to use as a guide.
Press the dough onto the sheet inside the ring to form a neat 6" inch circle.
Remove the ring and flatten the dought slightly with a rolling pin.
Prick the circle of dough with a fork and score it into eight wedges.
Sprinkle with a little granulated sugar and bake for forty minutes.
Remove from the oven and cut along the score lines and leave to cool for two minutes.
Lift onto a rack and cool completely.
If they don't get immediately eaten, store in an airtight container.