Braised Broccoli with Garlic, Anchovies & Wine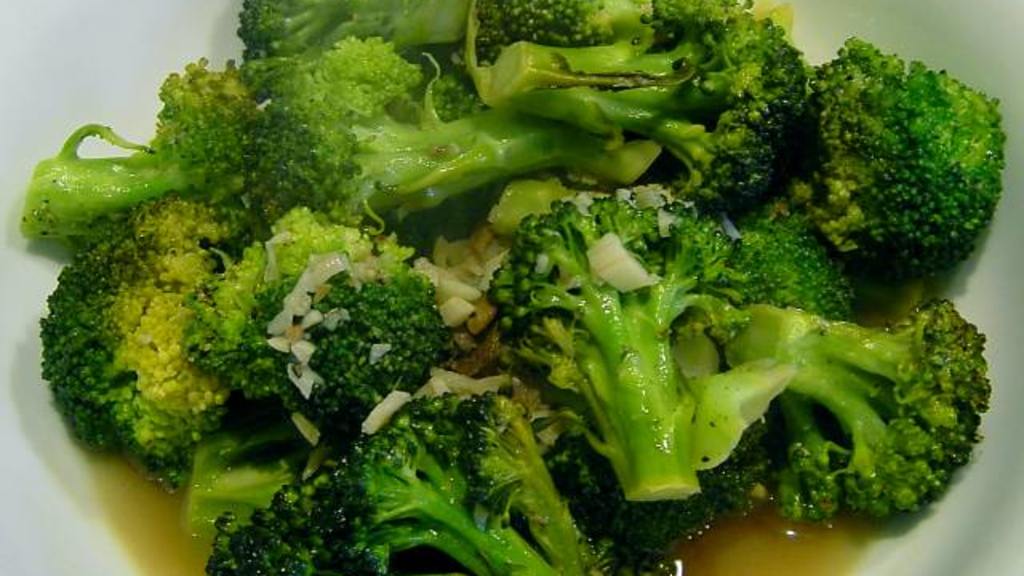 Ready In:

26mins

Ingredients:

6
directions
Put oil into a skillet that has a lid, turn heat to medium and saute the garlic& anchovies, stir occasionally 3-5 minutes or until the anchovies begin to break up and the garlic begins to color Add broccoli, stirring for 3-4 minutes, add wine and let it simmer for about a minute Cover, turn heat to medium low and cook for 2-3 minutes.
Uncover turn heat to medium and continue cooking until the wine has evaporated apprx 5 minutes Season.
Serve hot or at room temperature.
Join The Conversation
I'm not sure I loved the wine I chose to use with this. Perhaps it was a bit too dry as it imparted a somewhat bitter flavor. I did add a little more of both garlic and anchovies, but think I could have added more. I'm wondering if chicken broth might be a better choice as the braising liquid for me.

Don't you love Mark Bittman? I hadn't noticed this in the book, so I'm so glad you posted it. Next time I'll use more anchovies, because the flavor of them got lost in the garlic and white wine (I used more garlic than the recipe calls for). I used slightly reduced cooking times, so the broccoli was very crisp -- just perfect. Very tasty! Thanks for posting it.

Well, Bergy, another winning recipe from you. I substituted anchovy paste for whole anchovy and only sauteed the garlic and anchovy paste for about 20 seconds. Added the vegetable, sauteed another minute or so then covered and simmered about 3 minutes just until the wine had evaported but no longer. I also used milder elephant garlic for regular garlic. Don't be tempted to use old brocolli- only the freshest will work with this. Thanks for postingl. cg ;)

Well, Bergy, another winning recipe from you. I substituted anchovy paste for whole anchovy and only sauteed the garlic and anchovy paste for about 20 seconds. Added the vegetable, sauteed another minute or so then covered and simmered about 3 minutes just until the wine had evaported but no longer. I also used milder elephant garlic for regular garlic. Don't be tempted to use old brocolli- only the freshest will work with this. Thanks for postingl. cg ;)