Blackberry Gelato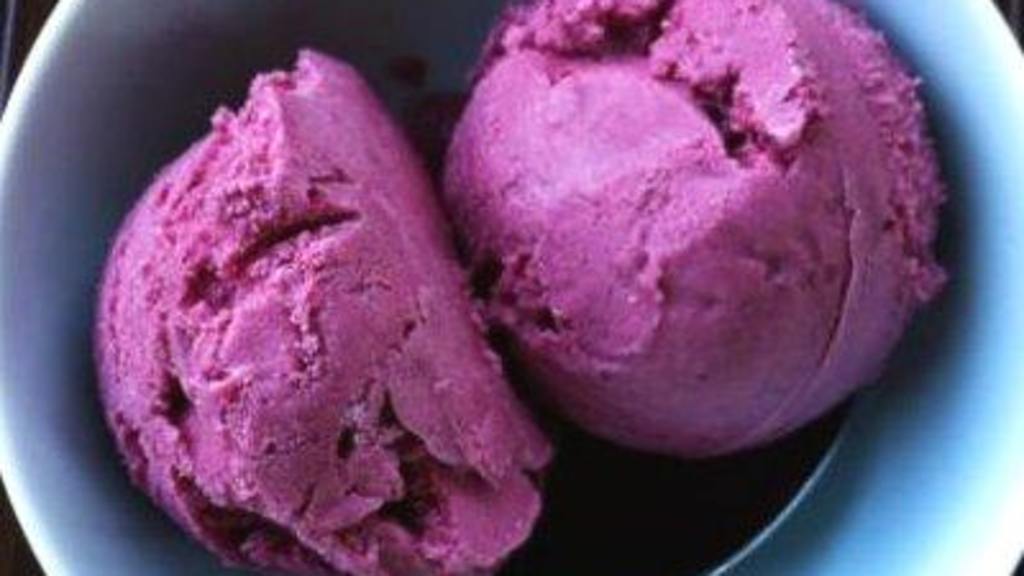 Ready In:

1hr 20mins

Ingredients:

6
directions
Put blackberries in a fine-mesh sieve set over a medium bowl; press them through the mesh with the back of a wooden spoon, scraping the pulp gently across the mesh to extract as much juice and solids as you can while leaving the seeds and skin behind (be sure to cover up to protect clothing from splatters).
Set strained puree aside but do not discard the seeds in the strainer.
You should have about 1 ¼ cups blackberry puree.
In a bowl, beat the egg yolks and sugar with a whisk or electric mixer at medium speed until pale yellow and thick, like a grainy paste, about 2 minutes.
Heat the milk and cream in a medium saucepan over medium heat until small bubbles dot the pan's inside rim; do not boil but adjust heat to keep the mixture this hot.
Whisk about 1/3 of the hot milk into the egg mixture until smooth, then whisk this combined mixture into the remaining hot milk mixture until smooth.
Immediately decrease heat to very low—if you are using an electric stove, move the pan to an unused burner just now set on low.
Cook slowly, stirring constantly, until the mixture rises slightly in the pan and is thick enough to coat the back of a wooden spoon, about 3 minutes.
Add a small amount of the custard to the sieve with the blackberry seeds, and push them again against the mesh into the bowl with the blackberry puree, thereby getting the last amount of pulp out of the seeds.
Discard the seeds and wash the strainer.
Strain the remaining custard into the bowl with the puree; add the salt and stir well.
Refrigerate until cold, at least 4 hours or overnight.
Freeze the custard in you ice cream machine according to manufacturer's instructions.
Serve at once or transfer to a freezer container, seal tightly, and store in freezer for up to1 month; soften at room temperature for up to 10 minutes before serving.