Beth's Melt in Your Mouth Barbecue Ribs (Oven)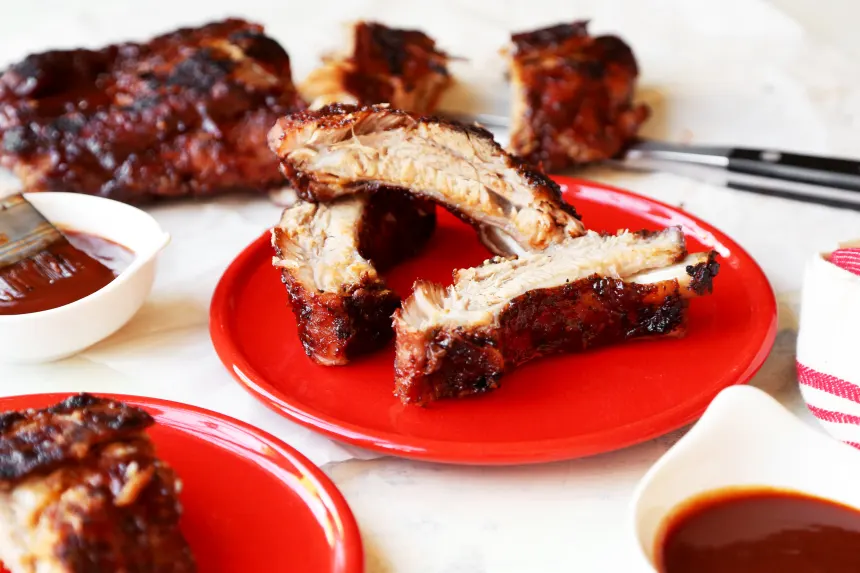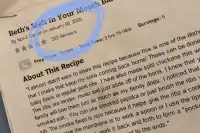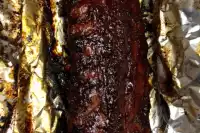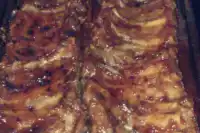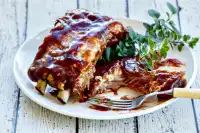 Ready In:

3hrs 15mins

Ingredients:

7
directions
Preheat oven to 300 degrees F. Line a baking sheet with two layers of foil, shiny side out.
Peel off tough membrane that covers the bony side of the ribs.
Season the ribs on both sides with salt and pepper. If using, divide the Hickory liquid smoke evenly over the ribs.
In a medium bowl, combine the light brown sugar, paprika, garlic powder and ground red pepper. Apply the rub to all sides of the ribs.
Lay ribs on the prepared baking sheet, meaty side down. BONE SIDE DOWN FOR GRILLING!
Lay two layers of foil on top of ribs and roll and crimp edges tightly, edges facing up to seal.
Transfer to the oven and = bake for 2-2 1/2 hours or until meat is starting to shrink away from the ends of the bone.
Remove from oven.
Heat broiler.
Cut ribs into serving sized portions of 2 or 3 ribs.
Arrange on broiler pan, bony side up.
Brush on sauce.
Broil for 1 or 2 minutes until sauce is cooked on and bubbly.
Turn ribs over.
Repeat on other side.
Alternately, you can grill the ribs on your grill to cook on the sauce.
Questions & Replies

The only ribs I enjoy are Chinese, because I dislike the smoke flavour...although I have only the barbecue sauces sold in pubs and restaurants to go by! I always buy sauces without smoke flavour or with the tiniest amount. Do I have to use the smoke flavour, or is it completely different in home made sauces?

 

I haven't tried these in a slow cooker. But, when you cook them in the oven with the foil, yes, the juices do run off to the bottom of the foil, and that's fine. The flavors still get steamed into the meat. The rub doesn't become the sauce, you apply the sauce after they are removed from the foil and the juices .

 
Tweaks
I really questioned and worried about the meat side down portion of the recipe, but I gave it a chance. It was on point! It perfectly caramelized the meaty side. One of my foil packets leaked and wasn't caramelized at all. That's probably my biggest word of advice... make sure the bottom foil is totally enclosed and sealed. I used half as much sugar. They were just mildly sweet and still caramelized. Also, I used smoked salt, AND liquid smoke AND smoked paprika... which worked out great.

 

I prefer to mix a complete BBQ rub which is as follows; 2 Tbls. each of Brown Sugar and Paprika, 1 Tbls. each of salt, bl. pepper, chili powder, granulated onion, granulated garlic and cumin, and a pinch of nutmeg, ground cloves or allspice. I do like to use liquid smoke 1rst and then generously sprinkle the BBQ rub on both side of the ribs and let the dry rub do it's dry marinade overnight in the fridge. Remove from fridge 2 hrs before going into oven BONES DOWN and cook covered with foil for 1 hour, then uncover and bake for another 45-60 minutes, raise temp to 400F-425F and baste with BBQ sauce every 15 minutes til you have enough layers of glaze to your liking. Let rest for 10-15 minutes, slice & serve. I like to have homemade rolls for rib sandwiches and beans & rice on-the-side.