Best Pork Carnitas Ever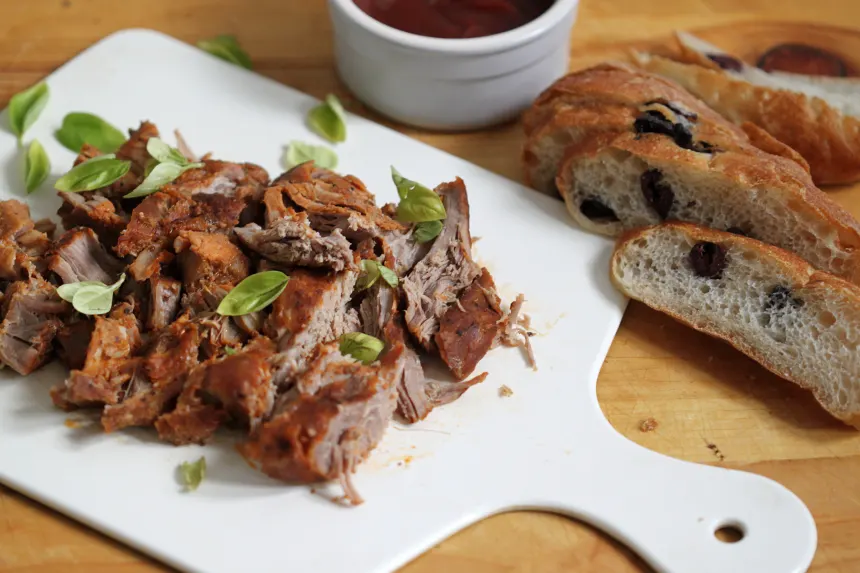 photo by Swirling F.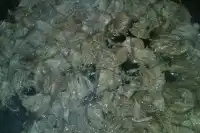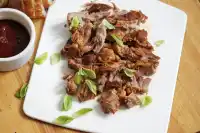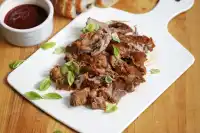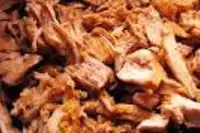 Ready In:

2hrs 40mins

Ingredients:

6
ingredients
1

pork roast, I prefer the tenderloin, cut into large chunks

1

cup orange juice

1

teaspoon cumin

1

teaspoon garlic powder

salt and pepper
directions
Cut up your pork roast into 1 to 2 inch chunks (Don't trim the fat it will render in final part of cooking) and put it in a large pot. Add the cup of orange juice and your seasonings. Add enough water to just cover the meat (it's ok if it's not completely covered). Bring it to a simmer and let it simmer uncovered for 2 hours. I know you'll be tempted but DO NOT stir or touch the meat during these 2 hours. You should have enough water/juice in the pot that by the end of the 2 hours you will be down to about an inch or less of liquid. When you get to this point turn the heat up to medium high and chop and stir it around until the liquid evaporates and your pork is a mixture of something between chunks and shredded. I like to let it brown up a bit even. That's it, you're done! The best pork ever and the flavor is simple enough that you can do pretty much anything with the meat.
Reviews
This is a pretty good recipe. I like the idea of orange juice but we never use garlic in our Mexican food. It is more eastern Mexican by nature of orange juice. Our family uses no spices to make our pulled pork because we love the flavor of pork that has not been buried in spices. We use any pork roast butt or shoulder. I make it in the pressure cooker and it comes out falling apart. I shred it and put it under a broiler to make it crispy. Crispy cannot be achieved with a pork loin because there is little to no fat to crisp up. Once the pork is ready, we serve in corn tortillas (street style) and top with pico de gallo (green part of scallions, fresh cilantro and chopped tomatoes). Don't salt the pico de gallo or it will get too watery. Lime wedges are usually served with the taco on the side.

 

These are the BEST pork carnitas ever but I have a question. The ingredients call for 1 pork roast (preferably a tenderloin) but does not indicate how large or how many pounds. Since the nutritional value is for six servings of 117 g, I estimated the meat should weigh about 24 ounces. Most tenderloins come in two pieces and I used both weighing 2 1/2 pounds total, doubling the orange juice and seasonings. It was very tender and flavorful. Please clarify the size roast in pounds meant for this recipe.