Best Ever Sushi Rice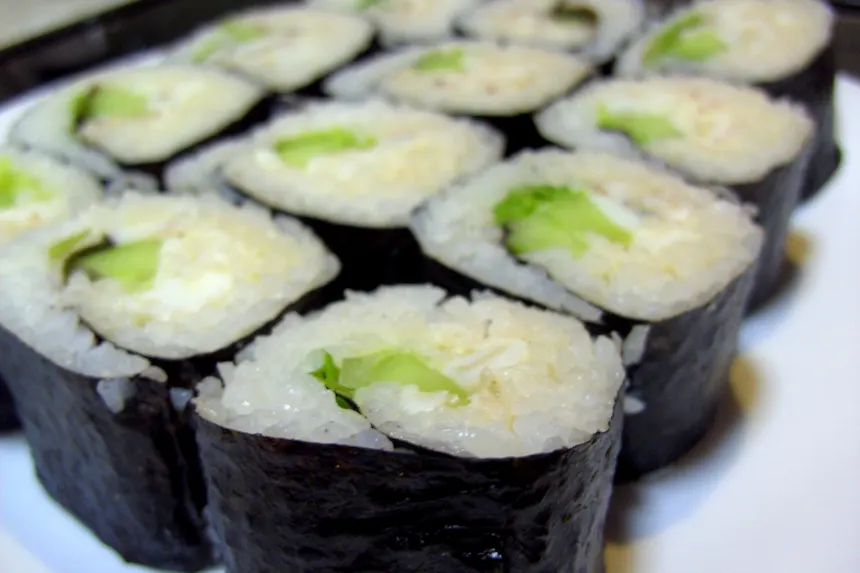 photo by JustJanS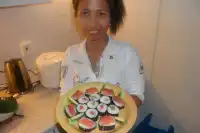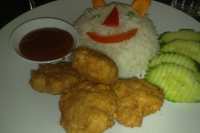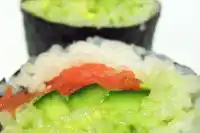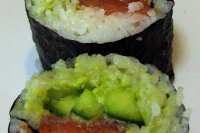 Ready In:

45mins

Ingredients:

6

Serves:

5
directions
Wash and drain rice for 30 minutes.
Place rice, water and Konnbu in Electric Rice cooker and cook.
When cooking period is over, let it rest in the rice cooker for 5 minutes, without opening.
While the rice is cooking, combine all your Shari ingredients and whisk till ALL the sugar has dissolved.
Take rice, transfer to wooden hanigiri (or bowl, if you don't have one, but results will not be as satisfying) and sprinkle shari onto the rice.
Using a rice paddle, mix and toss the sushi rice in a side way cutting motion. As you do this, get someone to use a hand fan and fan your rice. Keep on mixing for around 10 minutes. Cover the Hanigiri or your bowl with a damp cloth as you get your other ingredients for sushi ready.
Questions & Replies

Got a question?
Share it with the community!
Reviews
Pretty good balance of seasonings for us. I made 1 cup of rice just to make a couple of rolls and used 1/3rd of the shari ingredints too. On tasting, I gave the rice an additional few shakes of salt and a teaspoon or two more vinegar. I made this again and this time used 1 1/2 cups rice, 2 tablespoons sugar 3 tablespoons of vinegar and a teaspoon of salt. Perfect for us!

 
RECIPE SUBMITTED BY
my flickr page: http://flickr.com/photos/tunasushi Hey there! Thanks for stopping by to look @ my profile :) I'll be 15 on the 11th of September 2006....Ive been using Zaar for quite a while now and I've made tons of friends so far...... I started cooking when I was umm....12 and a half and Ive been in love with it ever since...My first project was the classic batch of brownies. I used a pan that was too big and I got really really flat brownies.....For the frosting I used granulated sugar and had crunchy frosting haha..... Ive gotten much better since then! I tend to get discouraged very easily if something I make does not come out like it was expected to....I can even get depressed over it..... I have plans on going to Le Courdon Bleu Sydney in mid 2008 and completing the Grand Diploma there...... This is my cat Kiara. I found her in the backyard when I was 10, and I started feeding her toast and grape jelly. She's on a normal cat's diet now haha. <img src="http://i25.photobucket.com/albums/c76/tunasushi/kiaraaaa.jpg" alt="Image hosting by Photobucket"> This is Pluto, and sadly he went missing just before Christmas.... <img src="http://i25.photobucket.com/albums/c76/tunasushi/PlutO.jpg" alt="Image hosting by Photobucket"> The small pic is when I was 4, and the other is a recent pic :) <img src="http://i25.photobucket.com/albums/c76/tunasushi/ff.jpg" alt="Image hosting by Photobucket"> <img src="http://i25.photobucket.com/albums/c76/tunasushi/meme.jpg" alt="Image hosting by Photobucket"> Lookin a bit mad...hehe
View Full Profile