Bell's Poultry/Stuffing Seasoning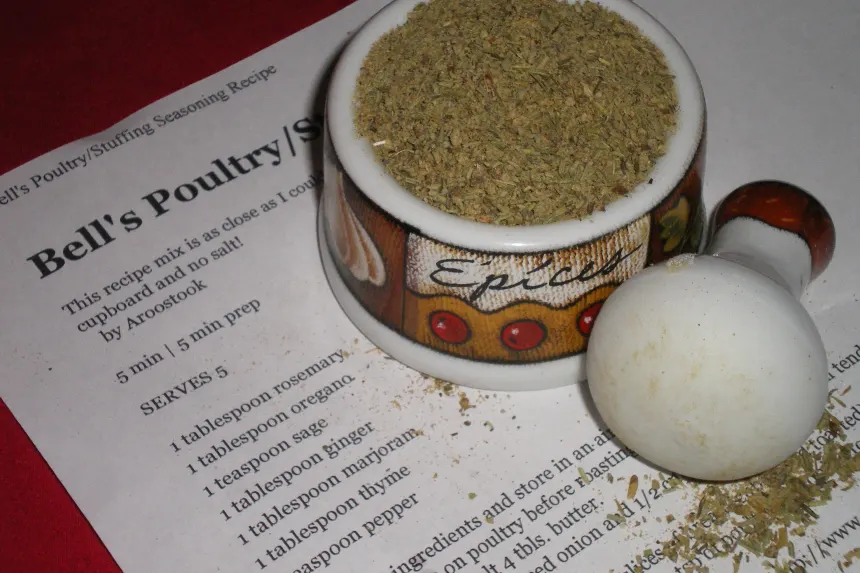 photo by Julie Bs Hive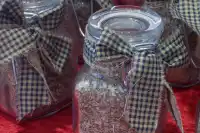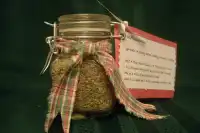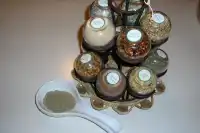 Ready In:

5mins

Ingredients:

7
directions
Mix ingredients and store in an airtight container.
Sprinkle on poultry before roasting or make a stuffing.
Stuffing: Melt 4 tbls. butter.
Saute 1/3 c.minced onion and 1/2 cup chopped celery until tender.
Salt to taste.
Add vegetables to eight slices of bread (cubed and toasted).
Add 1/2 cup water and 1 1/2 tsp of poultry seasoning to the bread mixture and toss.
Questions & Replies

Got a question?
Share it with the community!
Reviews
This is it!!! My Mom always used Bell Seasoning and in my area of the country it is almost impossible to find...so I invented my own and this is it exactly! Like minds, think alike!!! Couldn't be without it...for sure! When I find the real thing I stock up and usually clear the shelf...Mom knew what was best and apparently she was not alone! You must be a fabulous chef! :) Always, Jelly

 

Excellent! I have reviewed 230+ recipes and only a very few have ever been described as "to die for" - I am adding this one. Most of our family lives in New England and this sounded very much like the stuffing/dressing seasoning we love. I thought it would be wonderful for Xmas gifts and gave it a trial run. I made the seasoning and the stuffing recipe as directed. I mounded the stuffing in a greased baking pan, topped it with 2 bone-in half chicken breasts and baked the dish at 350°F for 50 minutes. The 2 of us devoured every single crumb of the dressing. The ginger added such a magical flavor that I cut up the leftover chicken and added it to another batch of dressing baked in a covered casserole dish. I have placed an order to Pensey's Spices so I can share this wonderful seasoning (and stuffing/dressing recipe) with family and friends. Thanks Barb, for this very special recipe!

 
RECIPE SUBMITTED BY
Zaar...Wow, what a place! I'm one of the old timers of Zaar. I can't count the number of wonderful dishes I cooked in the past few years since joining. Along the way I have had the pleasure of meeting several Zaar chefs. Talk about your fruits and nuts! lol. I have enjoyed meeting them all. Family: What's to say...I have had the same sweet husband forever (Good thing....I'd hate to have to break a new one in...=) and live close to a couple of grown children. (Maybe you've met Smoke Alarm Jr. ..her brown rolls are sooo good!) Therefore, my family gets together often to enjoy each other's company and cooking. My greatest joy is six "little to tallerthanme" kids running around calling me Grammy. They wear me out! lol For the past thirty years I have been a Special Education teacher for grades 9-12 and love it. Took some time off last year to recovery from surgery, chemotherapy and radiation for breast cancer. (Loved the radiation....I keep imagining that we are absolutely napalming the nasty cancer cells tohellandback to keep the little suckers from returning. =) My prognosis is good and now "I'm back in the saddle again". lol. Being a north country "gurl", I am happiest outside...walking, fishing, sitting in front of an outdoor fire or being on water (although in February it's a bit stiff....=0) When indoors I like to read, garden, knit, quilt and paint. During cold Maine weather I like to warm my feet on a very large ( 100 pounds of long legs and huge feet), sweet and furry golden retriever named Kerry (aka KTBRD: Kerry the big red dawg..lol) . In the summer, the dawg and I round up the grandkids, hit the local dairy bar for a Mounds Sundae that is to die for!!!=0) . Then spend a lot of long and lazy summer days at camp . All in all...Boy, Life is good! =)
View Full Profile