Barbecued Grilled Vegetables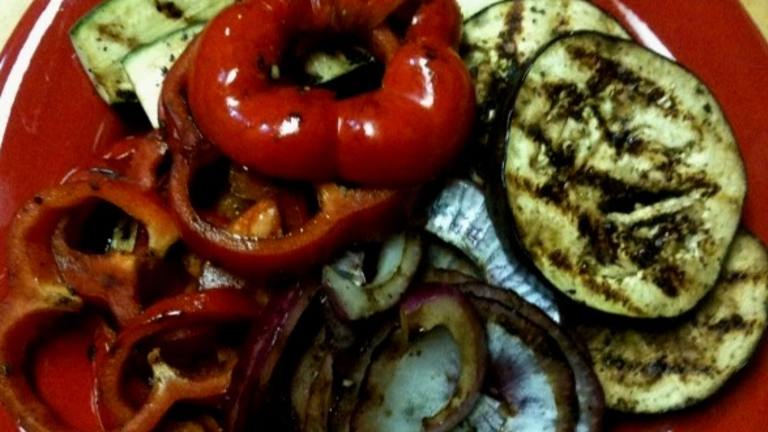 directions
In a small bowl, combine first 6 ingredients and mix well using a wire whisk.
Spread onion slices on a baking sheet and cover with next 3 ingredients; brushing vegetables with half the broth mixture. Coat grill rack with cooking spray and spread vegetables (cut side down) on grill rack over medium-hot heat and close lid, cooking for 5 minutes.
Baste with remaining broth mixture and turn vegetables, grilling an additional 7 minutes or until tender.
Serve immediately.
Submit a Recipe Correction
This was great. I followed the recipe, using my stovetop grill pan, and I used almost half of a large red onion, fresh ground pepper, and 1 tsp. minced garlic from the jar. I served these with baked lemon pepper/basil orange roughy. The taste of these veggies were nice and, since there are only two of us, I can cut these vegetables up and mix them with pasta and sprinkle shredded parmesan over it for the next night's dinner. Thanks for posting!