Baked Mac 'N' Cheese (Sriracha)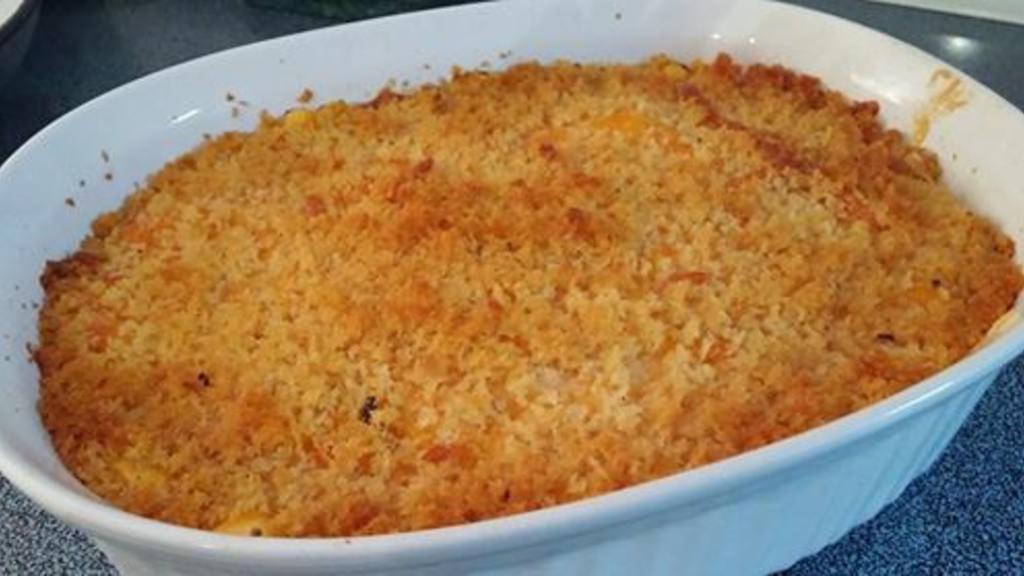 Ready In:

52mins

Ingredients:

15
directions
Preheat the oven to 400 degrees. Lightly spritz a 2-quart casserole dish with nonstick cooking spray.
In a large saucepan over medium heat, melt 4 tablespoons of the butter. Add the bread crumbs, stirring gently. Turn off the heat, allow the bread crumbs to absorb the butter and reserve.
In a large stockpot, bring 2 quarts of salted water to a rolling boil. Add the macaroni noodles and stir. Cook until the noodles are just slightly undercooked, 7 to 8 minutes.
While the pasta is cooking, melt the remaining 4 tablespoons of butter in a large saucepan over medium heat. Add the onion and cook, stirring occasionally, until the onion begins to sweat, about 5 minutes. Whisk in the flour. Cook for 2-3 minutes, stirring constantly to avoid lumps. Add 1/2 cup of the milk while whisking. Once the milk has been absorbed by the flour and thickened slightly, add the remainder of the milk, followed by the cream. Add the salt, dried mustard, pepper, and nutmeg. Simmer gently for 5 minutes, stirring occasionally.
Stir in the Sriracha. Gradually add 1 1/2 cups of the Cheddar while slowly whisking, one handful at a time. Once all the cheese has melted, toss in the cooked macaroni, coating the noodles with the cheese sauce. Transfer the noodles and sauce to the baking dish. Top with the Parmigiano-Reggiano cheese and the remaining 1/4 cup Cheddar cheese. Cover with an even layer of the buttered bread crumbs.
Bake, uncovered, until golden brown, 18 t 22 minutes. Allow to sit for 5 minutes so that the molten cheese lava can cool just a touch. Divide into squares, place, and garnish with the parsley.