Angel Food Cake (Gluten-Free)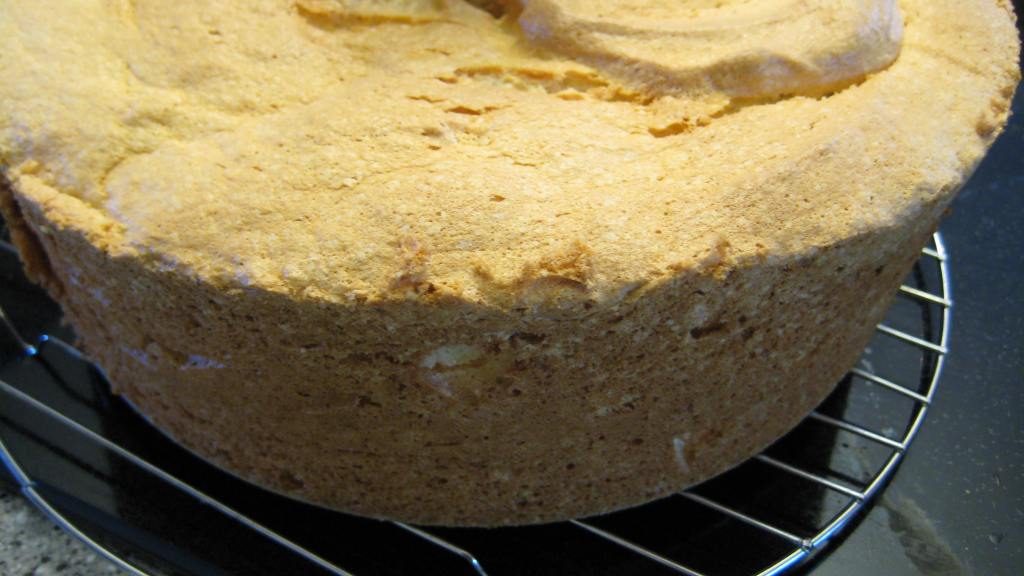 Ready In:

1hr 5mins

Serves:

Yields:

Units:
Nutrition Information
directions
Preheat oven to 325 degrees. Separate egg whites into stainless steel bowl and let them come to room temperature.
In a separate medium bowl, sift flours, salt, xanthan gum, and 3/4 cup of sugar.
Beat the egg whites until foamy. Add the cream of tartar. Beat until the egg whites form soft peaks. Beat in the other reserved 3/4 cup of sugar about 3 Tablespoons at a time. Beat until stiff peaks form.
Slowly fold in flour mixture about 1/4 cup at a time. Once the flour mixture is combined, fold in vanilla.
Slowly pour the batter into a tube pan and spread evenly. Run a knife through the cake to eliminate any large air bubbles.
Bake for 50-55 minutes until top is golden and sides begin to pull away.
Cool for 10 minutes. Run a knife along the outer edge of the pan and pull out the insert to the tube pan. Run a knife along the bottom of the insert and invert onto a cake plate.
Submit a Recipe Correction
Join The Conversation
My hubby's favorite thing ever is Angel food cake. Since learning I am celiac over 12 years ago and having never had success with GF angel food cake, we had given up on this treat. But for his birthday, today, I tried this recipe and it was wonderful. Doing every step with the kitchenaide was the trick and I used Tom Saywers GF flour blend. Turned out light and fluffly, the batter had beautiful peaks and the baked cake rose 4 inches above the pan and only settled minimally, Better yet, my hubby who does not have to eat a GF diet said he liked it better than a regular Angel Food cake. Kudos!!! and thanks to recipe submitter and those who wrote previous reviews. You were all so helpful!!

I think this recipe is outstanding...the best angel food cake I have ever made with regular flour or with gluten free flours! The inside was tender and sweet and the outsides had that classic "toasted marshmallow in cake form" flavor that makes angel food cake so delicious. I didn't have millet flour so I subbed sorghum flour. I also substituted a tablespoon of ground sugar/vanilla bean mixture that I had left over from another recipe. I think what makes this different from other recipes are the tips--be sure to beat the egg whites long enough, be sure to bake long enough--these are what made this cake so successful. It was nice and high and STAYED that way--no sinking whatsoever. This is my go to recipe for angel food cake from now on!

HI Andrew:<br/><br/>This recipe did me very well. I was looking for a recipe that did not call for traditional gluten-free flour ingredients. I don't tolerate those any better than wheat flour. Your success and information made me willing to go out on a limb and use what I could. Used 2/3 C white rice and 1/3 C arrowroot to replace your flours (did not have millet). also used and extra tsp of guar gum. <br/>took longer to cook--45 min--but could be due to oven variation as well as recipe changes. I used your suggestion to blend in flours with mixer rather than by hand with good results. Rose quite high--about 4 inches above top of tube pan but settled back down beautifully. Used only 2/3 C sugar and still too sweet; will use less next time. I was afraid to reduce it too much because of effect it might have on texture. but this time it was excellent so will be more daring next time. Want to try for christmas with bits of candied peel and pine nuts added as well. <br/>Great recipe Thank you<br/>Judy in WA