Alton Brown's City Ham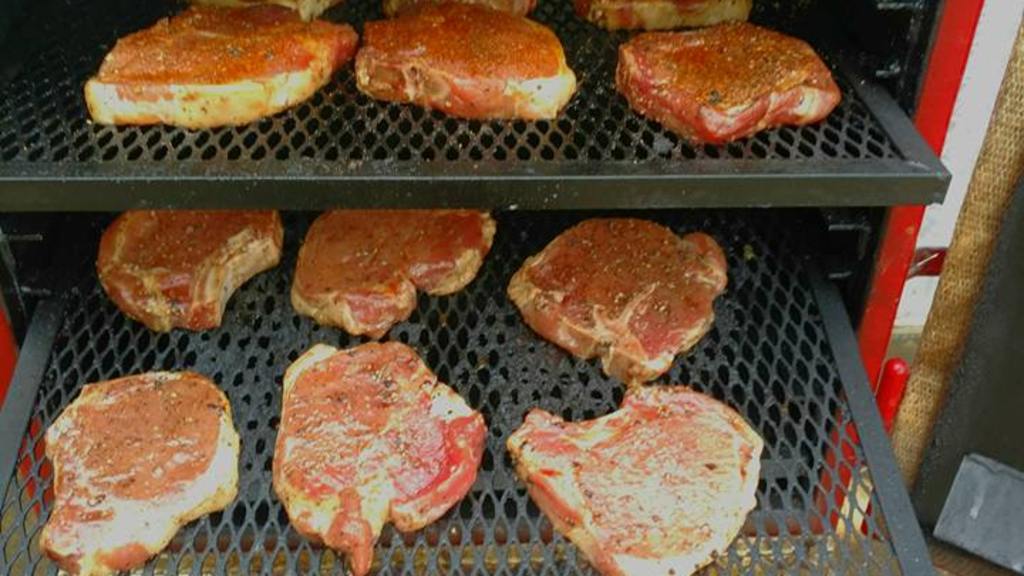 Ready In:

5hrs 30mins

Serves:

Units:
Nutrition Information
directions
Heat oven to 250 degrees F.
Remove ham from bag, rinse and drain thoroughly.
Place ham, cut side down, in a roasting pan.
Using a small paring knife or clean utility knife set to the smallest blade setting, score the ham from bottom to top, spiraling clockwise as you cut.
(If you are using a paring knife, be careful to only cut through the skin and first few layers of fat).
Rotate the ham after each cut so that the scores are no more than 2-inches across.
Once you have made it all the way around, move the knife to the other hand and repeat, spiraling counter clockwise.
The aim is to create a diamond pattern all over the ham.
(Don't worry too much about precision here.) Tent the ham with heave duty foil, insert a thermometer, and cook for 3 to 4 hours or until the internal temperature at the deepest part of the meat registers 130 degrees F.
Remove and use tongs to pull away the diamonds of skin and any sheets of fat that come off with them.
Heat oven to 350 degrees F.
Dab dry with paper towels, then brush on a liberal coat of mustard, using either a basting brush or a clean point brush (clean--as in never-touched paint).
Sprinkle on brown sugar, packing loosely as you go until the ham is coated.
Spritz this layer lightly with bourbon, then loosely pack on as much of the crushed cookies as you can. NOTE: A small empty spray bottle from the drug store is perfect.
Insert the thermometer (don't use the old hole) and return to the oven (uncovered).
Cook until interior temperature reaches 140 degrees F, approximately 1 hour.
Let the roast rest for 1/2 hour before carving.
Submit a Recipe Correction
Join The Conversation
I'm forced to make this twice a year for 5 years now. I keep everything the same except I use honey mustard. I borrow from the Country Ham recipe and cook the ham in a pool of Dr. Pepper that I constantly pour over the ham every 30 minutes for the first 3-4 hours @ 250, then discard it when I add the glaze.

I am not a ham fan. Pretty much any other part of a pig I love but just haven't been into ham. Until my son, who is an Alton Brown fan, made this. Now it is the only way we cook ham. I will even get the ingredients and bring them to my son to cook for me! I don't know how many times I've shared this recipe - it is the best!