Alternate Honey Barbecue Sauce With Riblets (Applebee's Copycat)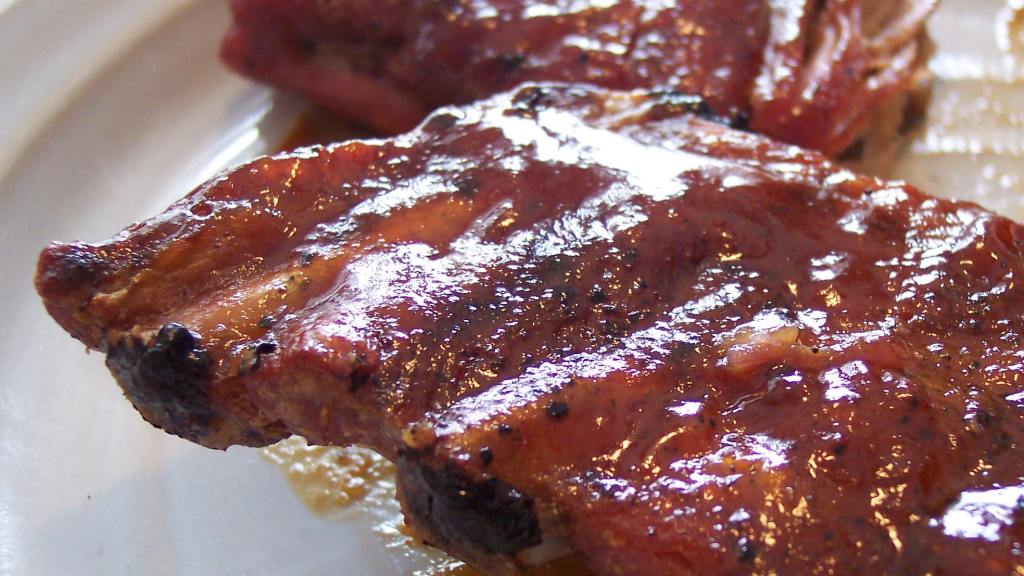 Ready In:

3hrs 45mins

Ingredients:

12

Serves:

4
directions
Preparing the Riblets: First, season the riblets with salt, pepper and garlic, depending on how spicy you want them.
Then, sear the ribs on the grill/broiler until both sides are mahogany in color and the meat has begun to pull away from the bone (155°F internal temperature).
Place the riblets on rack in a deep pan/roaster.
Cover the bottom of the pan with a mixture of water and liquid smoke flavoring (4:1 ratio of water to liquid smoke).
Apply the mixture strategically, so as not to touch the riblets (it will make them bitter), just cover the space between them.
Seal the pan tightly with two layers of foil wrap to cover.
Slow cook the riblets in 275°F oven until their meat is tender. Time varies with how many riblets are being cooked, the pan used and your oven temperature. Plan on anywhere from two to five hours, but check to be sure. The slower, the better for this process. Just make sure an internal food temperature of 155°F is maintained.
You can also try covering the riblets with chopped onions, peppers and tomatoes. This also keeps them moist and adds a nice flavor.
When the riblets are fully cooked and tender, remove them from the oven and finish them off on grill/broiler until the marrow in the bone tips "sizzles".
Preparing the Honey Barbecue Sauce: Combine all the ingredients for the sauce in a saucepan and simmer them for 20 minutes.
Brush the riblets with the sauce and serve them warm.
Join The Conversation
Mother-in-Law said "I think these are the best ribs I've ever had." That's enough right there to recommend! They came out fantastic! I really do recommend slow cooking for the full 5 hours. The meat literally fell off the bones and the sauce has a lot of different sweetnesses (Molasses, Honey, Corn Syrup). It made our mothers day get together a hit. Highly recommend. You could half- the sauce and still have enough to coat 3 full baby back rib racks.