Agni Beverage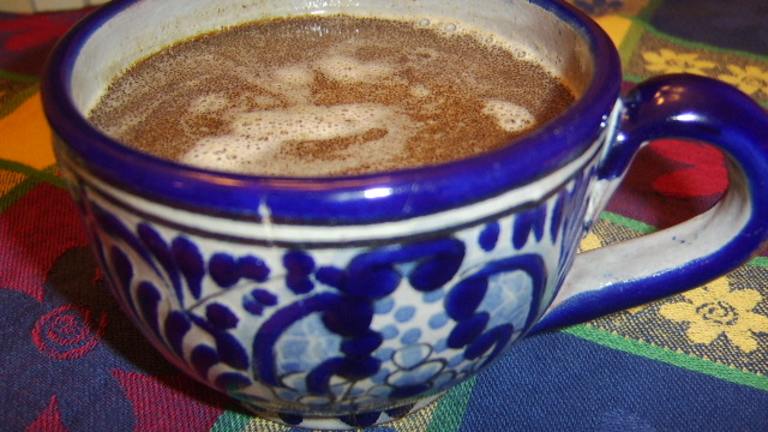 From Will Work For Food Girl's blog. Agni or the "digestive fire," is one of the most important principles in the ancient science of ayurveda. It refers broadly to our ability to process all aspects of life, including food, experiences, memories, and sensory impressions. Agni is responsible for absorbing the nutrients and essential elements the body needs while burning off waste products (agni is the root of the English word "ignite"). If our agni is strong, we're able to digest food efficiently and easily assimilate our daily experiences. On the other hand, if agni is weak, our body won't digest well, creating toxic residue or ama that lodges deep in our cells. According to ayurvedic teaching, strong agni leads to excellent health and well-being, while the accumulation of ama results in the slow deterioration of the body and ultimately, disease. The inability to metabolize emotions produces just as much toxic residue as undigested food. In fact, pent-up anger, long-held sadness, and lingering guilt are more debilitating for most people than problems with physical digestion. An interesting link regarding agni: http://heymonicab.com/ayurveda-an-overview/agni-digestive-fire/ Here's to good agni! :-)
Ready In:

7mins

Serves:

Units:
directions
Melt ghee in a pot over medium heat. Add ginger, cinnamon and black pepper. Simmer until aromatic, about a minute -- more or less.
Add almond milk and honey. Continue to stir just until the mixture comes to a boil. Immediately remove from heat and serve warm.
Submit a Recipe Correction
RECIPE MADE WITH LOVE BY
"From Will Work For Food Girl's blog. Agni or the "digestive fire," is one of the most important principles in the ancient science of ayurveda. It refers broadly to our ability to process all aspects of life, including food, experiences, memories, and sensory impressions. Agni is responsible for absorbing the nutrients and essential elements the body needs while burning off waste products (agni is the root of the English word "ignite"). If our agni is strong, we're able to digest food efficiently and easily assimilate our daily experiences. On the other hand, if agni is weak, our body won't digest well, creating toxic residue or ama that lodges deep in our cells. According to ayurvedic teaching, strong agni leads to excellent health and well-being, while the accumulation of ama results in the slow deterioration of the body and ultimately, disease. The inability to metabolize emotions produces just as much toxic residue as undigested food. In fact, pent-up anger, long-held sadness, and lingering guilt are more debilitating for most people than problems with physical digestion. An interesting link regarding agni: http://heymonicab.com/ayurveda-an-overview/agni-digestive-fire/ Here's to good agni! :-)"
The aroma was heavenly! I made this for my DD who tends to have tummy troubles. I know that ginger is a wonderful helper for digestive problems. I felt that the amount of ginger was a little overpowering though. I will make this again using half the ginger amount so she will drink it! I enjoyed. Thank you. Made for ZWT8 India

From Will Work For Food Girl's blog. Agni or the "digestive fire," is one of the most important principles in the ancient science of ayurveda. It refers broadly to our ability to process all aspects of life, including food, experiences, memories, and sensory impressions. Agni is responsible for absorbing the nutrients and essential elements the body needs while burning off waste products (agni is the root of the English word "ignite"). If our agni is strong, we're able to digest food efficiently and easily assimilate our daily experiences. On the other hand, if agni is weak, our body won't digest well, creating toxic residue or ama that lodges deep in our cells. According to ayurvedic teaching, strong agni leads to excellent health and well-being, while the accumulation of ama results in the slow deterioration of the body and ultimately, disease. The inability to metabolize emotions produces just as much toxic residue as undigested food. In fact, pent-up anger, long-held sadness, and lingering guilt are more debilitating for most people than problems with physical digestion. An interesting link regarding agni: http://heymonicab.com/ayurveda-an-overview/agni-digestive-fire/ Here's to good agni! :-)