100% Whole Wheat Zucchini Bread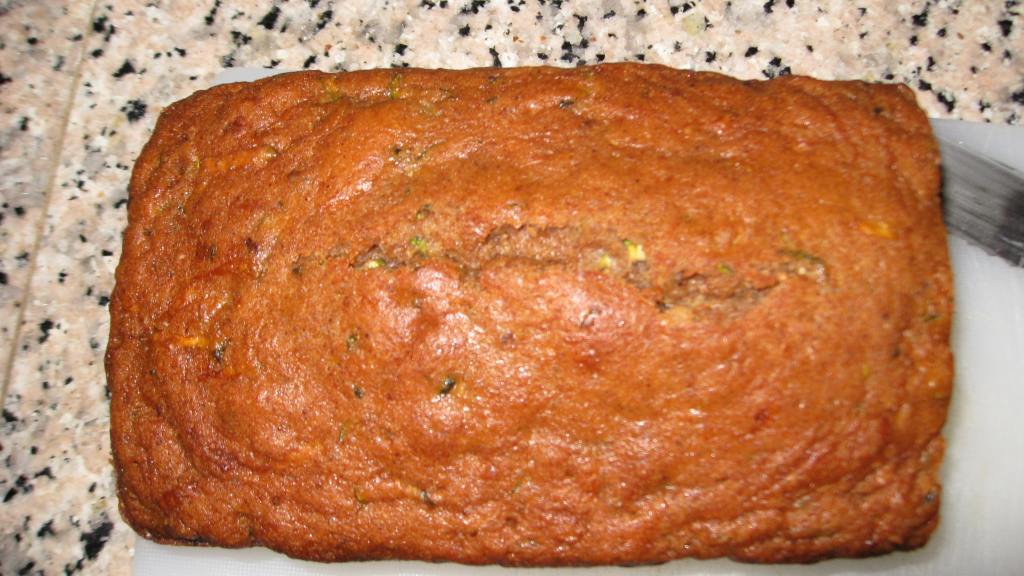 Ready In:

1hr

Ingredients:

11
directions
Mix sugar, oil, eggs, grated zucchini and vanilla in a large bowl.
In a separate bowl sift whole wheat flour, salt, baking soda, cinnamon and baking powder.
Add dry ingredients to wet, stirring to combine well.
Add chopped nuts.
Bake at 350°F for 45/50 minutes.
Join The Conversation
I have to say, after all the years I have eaten my mother's Zucchini bread, this is the best. It is so flavorful, with all that cinnamon and sugar and yet it still has the benefits from whole wheat flour. Just like the other review said, the bread is not "gooey" at all. It is so wonderfully delicious. It rose just fine, even though I baked it in a square glass pan instead of a bread pan, it was great! Kudos to whoever came up with this recipe, and thank you. Oh yeah, I used Walnuts from my tree out side, so that could make a difference, but I don't think so. Again, THANK YOU!

After about 11-12 hours since submitting a review, it has not been included. So I will try again, this time with a bit more feedback. The bread is tasty, but it did not rise. I had checked the expiration date on the baking powder before beginning, so I know that's not the problem. The recipe on the website shows only 1/4 teaspoon of baking powder. That doesn't seem like nearly enough for two loaves of bread. It makes me wonder if the baking powder measurement might have been accidentally altered somehow. Another possibility is that I used stevia (in a form for baking) instead of sugar. That should not affect the rising, though. For others who might be diabetic or otherwise wanting to limit your sugar intake, I could not tell that sugar was not used. As I said in the beginning, the bread was tasty.

Fantastic recipe! I was looking for something whole wheat and this is what I tried first. I don't think I'll be trying any more because this is it! It isn't gooy like many zucchini breads are. This is less of a desert and more of a bread. Love it! -- update, this is great as a loaf of bread or as muffins. Be sure to use about 2 cups of zucchini with excessive water drained.