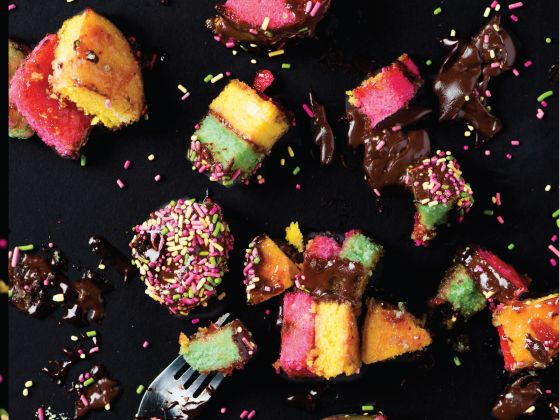 3 Common Baking Mistakes & Easy Fixes
If it ain't broke, you can't fix it.
Melissa Ben-Ishey of Baked by Melissa fame shares tips and tricks for putting your best cake forward. Everyone makes mistakes in the kitchen, so take a page out of Melissa's book and become a better baker, one kitchen mishap at a time.

get the Food.com app.
Watch on your iPhone, iPad, Apple TV, Android, Roku, or Fire TV.
Learn More
1
Glaze Away
The first time I ever glazed a cake was because I burnt my matcha bundt cake, and, in all honesty, I wanted it to look better. To give you a little background; when I bake with matcha I like the flavor to come through, and I don't think it needs much else. But when I turned the pan over, the cake was much browner than I would have liked. Instead of starting over, I decided to make a simple vanilla glaze to cover up the color. Not only did the cake look beautiful, but the cake tasted even better than it would have without it.

2
Bananas Gone Wild
In the early days of Baked by Melissa, I made a chocolate banana-flavored cupcake. It was a chocolate cake base, stuffed with Bavarian cream, topped with a banana flavored icing and finished with chocolate shavings on top. I used banana extract in the icing instead of figuring out how to get the banana flavor to come through using real bananas. Every time I ate the chocolate banana cupcake, I thought about how I could have made it better and felt frustrated with myself. As a result, I vowed always to figure out how to make flavors using real ingredients. Since then, I have made so many different variations of this cupcake (and banana cakes, too)! Each one only uses real banana, and they have all tasted so much better than that first cupcake.


3
Ice, Icing Baby
Since butter is the main ingredient in buttercream icing, it's often tough to get the perfect frosting consistency — because butter changes consistency with temperature. If it's colder in the room or you let the icing sit out for too long, it can become thick or dense. As a result, I've learned to add a little whole milk to all of my icing recipes when I need to thin it out a bit. It's so simple, I add one tablespoon of milk at a time and whip it on high speed until I get the icing back to the consistency I am looking for. This allows for easier spreading when making layer cakes and cupcakes. That one little addition makes all the difference!
4
Give it a Try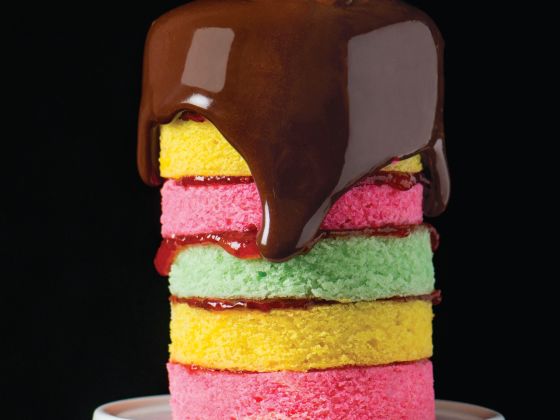 Now that you know all about Melissa's slips and fixes in the kitchen, try one of her unforgettable recipes from the Cakes by Melissa cookbook.

Rainbow Cookie Cake for the win.

And read more about Genius Kitchen's cookbook club here.