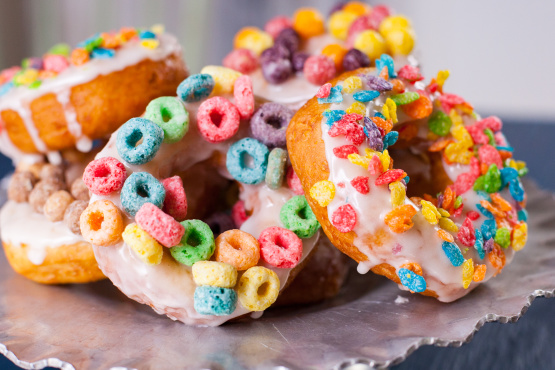 5 Ways to Reinvent Your Breakfast Cereal
Skip the bowl and try one of these new ways to munch on your favorite crunch.
Your trusty bowl of sugary cereal goodness is about to get a major upgrade. Transform those staples into bonafide breakfast treats like donuts, waffles and popsicles.
get the Food.com app.
Watch on your iPhone, iPad, Apple TV, Android, Roku, or Fire TV.
Learn More
Fruity Pebbles Parfait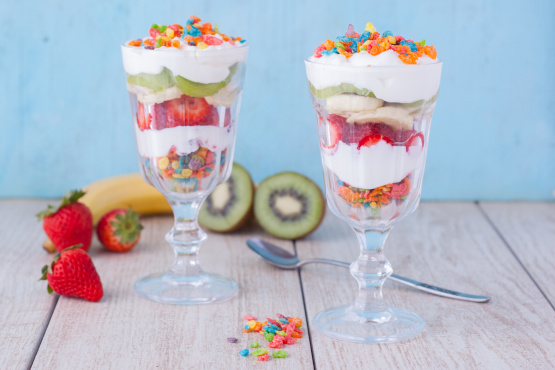 Instead of reaching for your usual granola, add some crunch to your morning yogurt with Fruity Pebbles. Combined with a few slices of fresh fruit (we love banana, kiwi and strawberry), it's an easy and colorful breakfast that's ready in five minutes or less. Get the recipe.

Milk & Cereal Smoothies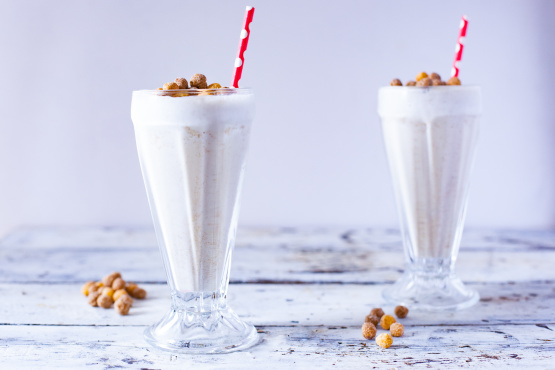 Ever tried to eat a bowl of cereal while driving to work? Don't. Instead, throw it in a blender with some yogurt, honey and peanut butter. On-the-go breakfast has never been easier. Get the recipe.

Fruit Loop Waffles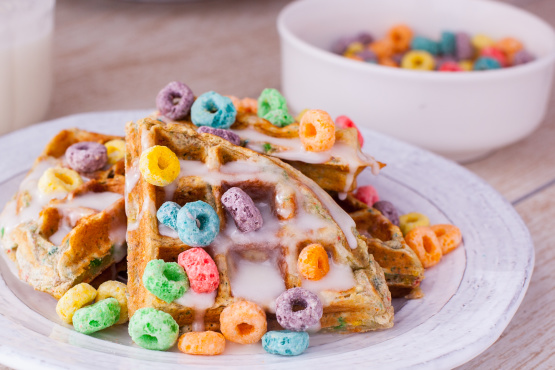 Cereal can even be added to your hot breakfasts. Put some straight into the batter of your waffles (or pancakes!) and watch as they melt into your creation. And, of course, top things off with an extra dose for some added crunch and color. Get the recipe.

Breakfast Popsicles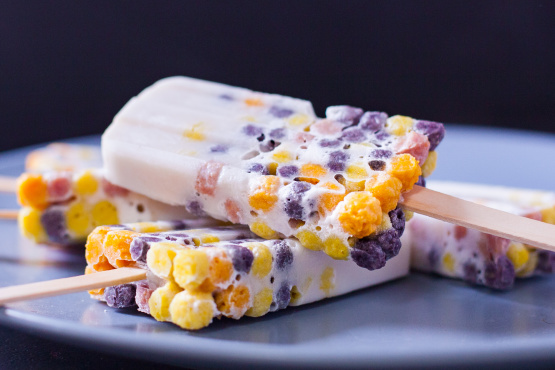 Give the kids (or yourself) something totally unexpected with these epic popsicles. Have some fun with them by matching your favorite cereal with a scoop of your ice cream of choice. Mix it all with some almond milk for a handheld treat that'd be perfect on a warm morning. Get the recipe.

Cereal Donuts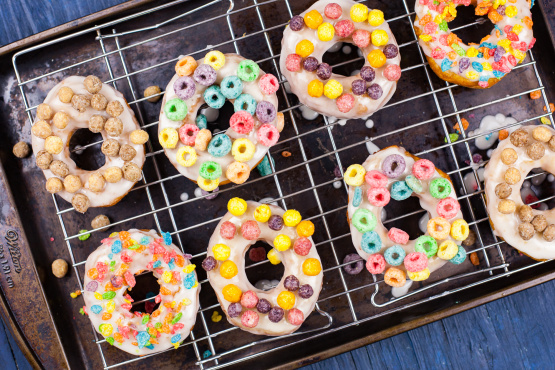 These shortcut donuts are genius — they're made with store-bought buttermilk biscuit dough that's fried and coated in a simple three-ingredient glaze. Sprinkle a few different cereals on top, and breakfast is served. Get the recipe.