Monkey in the Middle: 10 Oozingly Good Monkey Breads for Christmas Morning
Calling all you beautiful Bundt pans out there—it's go time. Your mission? Play host to that beloved dessert-for-breakfast innovation, the monkey bread. Dusted with cinnamon, drizzled with glaze or even stuffed with bacon, these charming monkeys will keep Christmas breakfast easy and drama-free, so you can spend more time lounging in your jammies like a champ.

get the Food.com app.
Watch on your iPhone, iPad, Apple TV, Android, Roku, or Fire TV.
Learn More
Classic Monkey Bread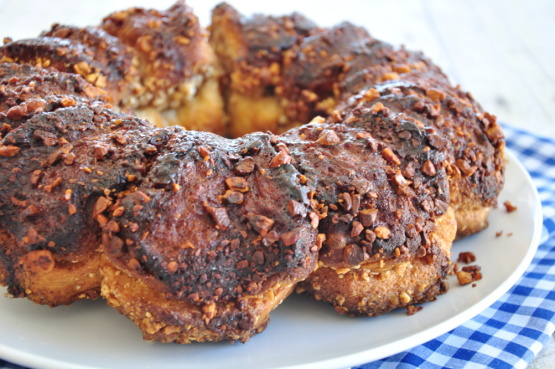 You step into the room and lock eyes immediately. Who is this cinnamon-spackled enchantress? Dripping with sticky syrup and studded with pecans, that gooey exterior shines bright like the queen's crown. There's no use fighting it—it's just another classic tale of love at first bite. Get this Classic Monkey Bread recipe >>

Hershey's Chocolate Monkey Bread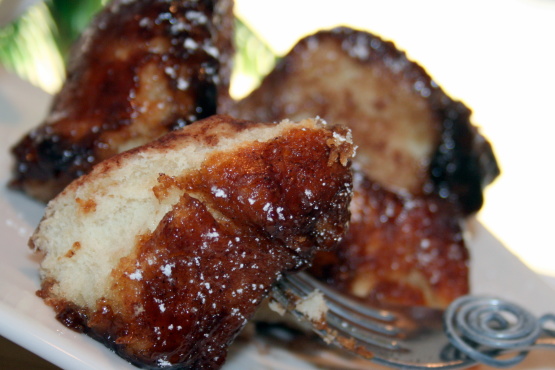 That package of bread dough languishing in the freezer could use a little giddyup. Time to call in "The Fixer," otherwise known as chocolate. Cocoa powder gives this monkey bread its dark and handsome sheen, but it's the semisweet chocolate stuffed inside each piece that will have your breakfast crowd cooing over it like a newborn kitten. Get the Hershey's Chocolate Monkey Bread recipe >>

Oh So Good Monkey Bread Muffins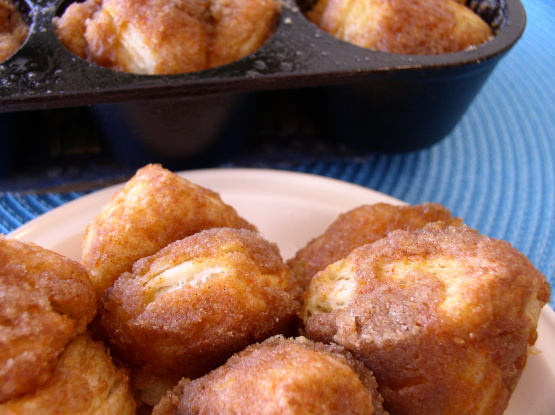 New life motto: When in doubt, muffin it. That way, no one will have to throw elbows over who gets to lick the plate once these mini monkeys vanish. Plus, the single-serve stunners double down on flavor thanks to the brilliant addition of butterscotch pudding mix. Get the Oh So Good Monkey Bread Muffins recipe >>
Rosemary and Garlic Monkey Bread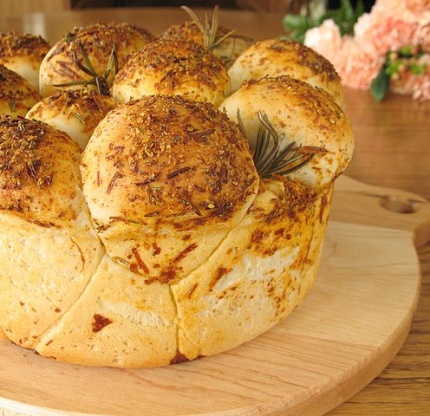 Oh you fancy, huh? When others lean sweet, you chart a course straight to savory town. Must be fate, because this from-scratch loaf is a natural plate-mate for your breakfast sausage and scrambled eggs. Scored with fresh rosemary and a parmesan-paprika crumb topping, it'll easily take top honors in the beauty department too. Get the Rosemary and Garlic Monkey Bread recipe >>
Cinnamon Roll Monkey Bread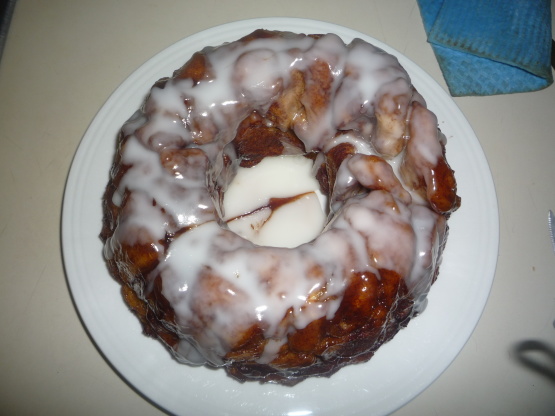 How to level up your monkey bread base in two words: cinnamon rolls. Swapping plain biscuit dough for refrigerated cinnamon rolls is the mad hatter hack that will turn your Christmas morning topsy turvy. All that's missing is even more juicy niblets of butter, brown sugar and icing slathered on top. Get the Cinnamon Roll Monkey Bread recipe >>
Bacon Monkey Bread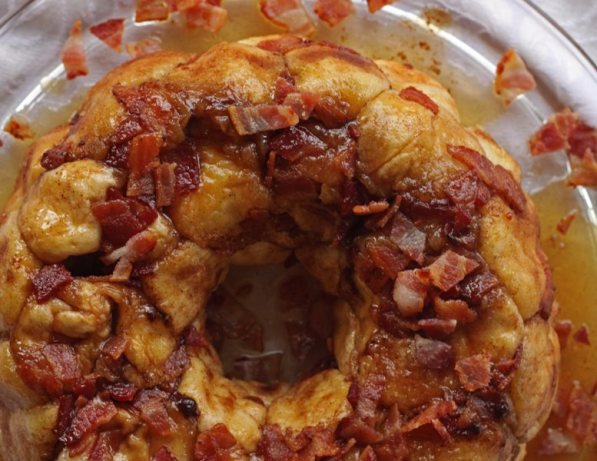 Someone call a doctor! From the looks of it, the entire breakfast buffet has been stuffed into this shapely Bundt. Bacon, onions and parmesan cheese mingle between each biscuit, and the first nugget plucked releases a wave of buttery juices. Bow down to your monkey bread king. Get the Bacon Monkey Bread recipe >>

Monkey and Gorilla Bread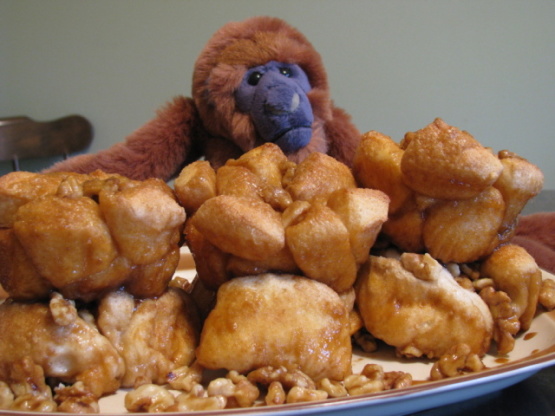 I see your monkey, and raise you one gooey gorilla. In a bold zoological move, this layered creation pairs two primates in the same pen—with walnut-dotted monkey bread piggybacking cream cheese–laced gorilla bread. Jane Goodall would be all over this hybrid species. Get the Monkey and Gorilla Bread recipe >>

Raisin-Nut Monkey Bread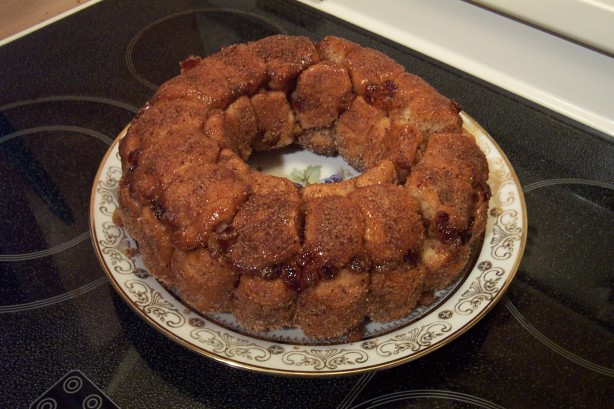 You've got yeast and you know how to use it. Time to impress the in-laws with this scratch-made dough that's so fluffy and downy-fresh they'll want to rest their heads on it. Just make sure to wake them before the cinnamon-raisin hailstorm starts. Get the Raisin-Nut Monkey Bread recipe >>

Overnight Orange Glazed Monkey Bread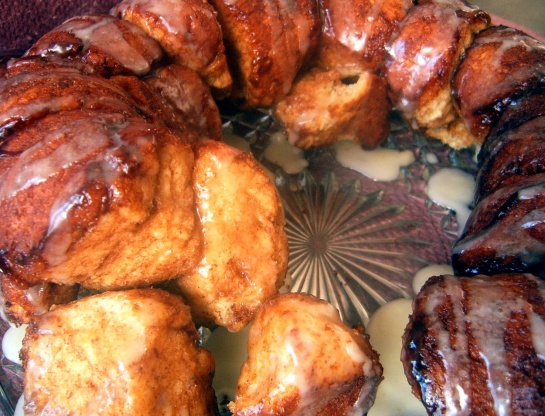 Don't wake up glazed and confused on Christmas morning. Better to get your glazing done the night before while you prep this brown sugar–coated bombshell. Sure, you could eat this monkey bread unadorned, but a tangy citrus icing adds style and substance, like Audrey Hepburn in a headscarf. Get the Overnight Orange Glazed Monkey Bread recipe >>
Pepperoni and Mozzarella Monkey Bread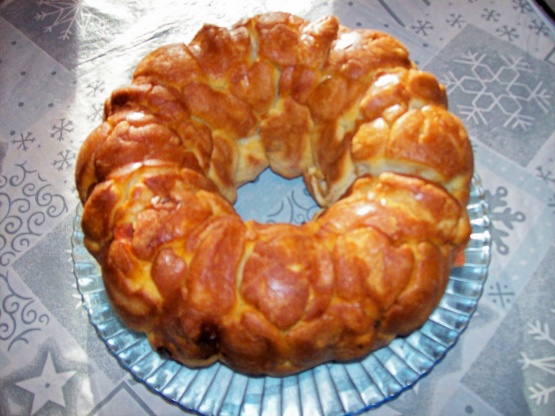 When Christmas breakfast lingers into leisurely lunch, you'll want this hearty monkey in your back pocket. Take a page out of the Pretty Woman playbook and stuff frozen bread dough with cubes of pepperoni and mozzarella to create the comeliest calzone this side of Rodeo Drive. Get the Pepperoni and Mozzarella Monkey Bread recipe >>