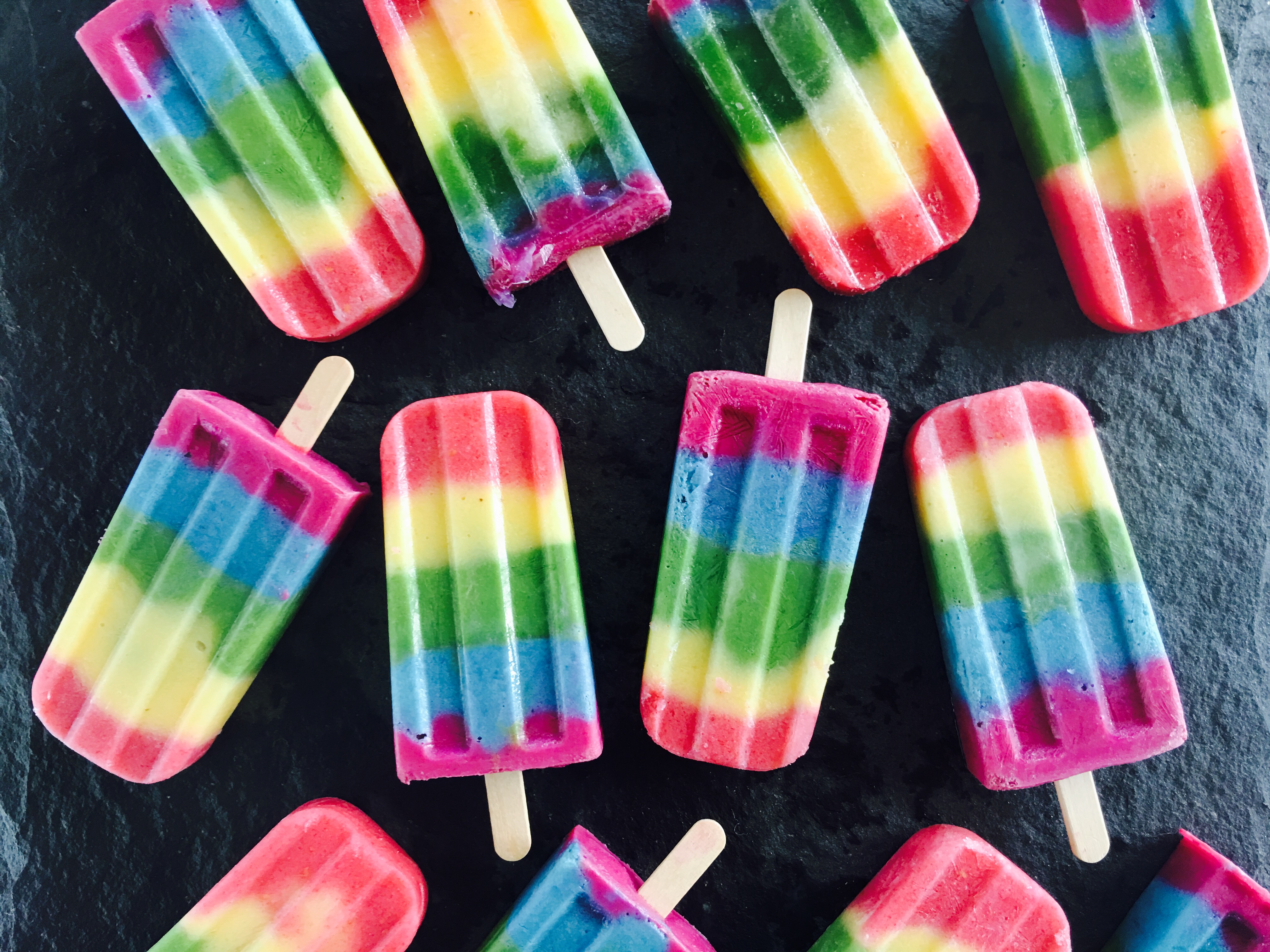 Who We're Thankful For This International Women's Day
Thanks for holding it down.
We here at Food.com wanted to take International Women's Day to commemorate all of the women that our lives wouldn't be the same without. Whether they've inspired us to get creative in the kitchen, altered our outlook on food with their stellar cooking or changed our childhood with a killer recipe, thank you. All of your hard work, love and caring made us who we are today.

get the Food.com app.
Watch on your iPhone, iPad, Apple TV, Android, Roku, or Fire TV.
Learn More
Hannah, Associate Editor
My mom might have been raised in the Midwest where bland flavors abound, but she didn't let that stop her from exposing me to global cuisine. I remember being served big plates of saffron-scented tadig, perfect cheese soufflés and flaky spanakopita as a little girl. Granted she had been raised in a food-loving environment, but she had taken it even further when she went off to college and made friends from around the world. These friends taught her about new flavor combinations and cooking techniques. Her signature dishes didn't only raise me to be an adventurous eater, but also to be open-minded and accepting person. I will forever be grateful for the big bowls of avgolemono soup I ate when I was sick and our family recipe for schnecken. But I also benefited from her culinary confidence, because this was a woman who would (in our health-obsessed town) show up to neighborhood potlucks carrying McDonald's cheeseburgers as her contribution. Mom, you rock. Explore your culinary horizons with the special women in your life. >>>

Kiera, Social Media Manager
I grew up eating dried plums for snacks and meaty stews for dinner. Being half Korean and half Ecuadorian created a unique food upbringing. Did I identify as Asian, Hispanic or mixed? It's something I still don't know the answer to. But no matter what questions I have, Ecuadorian comfort food has always grounded me. Every time I take a slurp from a rich, cozy bowl of Seco (an Ecuadorian staple flavored with annatto), all the noise in my head quiets down. The one person who I could always count on to make a great bowl of Seco was my grandma. She taught me how to make it a few years ago. Since then, it's become my go-to on cold days and every other day in between. Thanks, grandma. Get a taste of Ecuador. >>>

James, Editorial Intern
My mom, Suzy, is the owner of Suzy's Pops where she makes amazing, gourmet popsicles. One of our best sellers are rainbow popsicles, with their layers of bright and beautiful colors. These frozen treats took forever to make, but we spent that time catching up and talking about our feelings, our goals, and everything going on in our lives. I miss the time we shared making popsicles. She is so affectionate; you can taste her love in every last drop of her vibrantly-colored popsicles. Try your hand at making Suzy's famous ice pops. >>>

Ricky, Associate Editor
Growing up, my mom always welcomed me in the kitchen. I'd be tasked with unwrapping chocolates for a batch of cookies, critiquing the sauce for a meatloaf or making sure the garlic bread didn't burn while she finished making the pasta. Once I started asking to cook meals for the family, she always said yes and encouraged me to try my hand at new recipes, no matter how difficult. One night, we spent hours making an apple pie from scratch (crust and all!) and she let me take the lead. That night, she was just as happy to be helping me as I was helping her all the years before. Ever since then, we've tried something new every chance we get — and no matter what, it always tastes better knowing we made it together. No apple pie is sweeter than the one you bake with mom. >>>

Danny, Social Media Intern
My childhood summers were spent in Italy running around the rocky beaches of my mom's hometown, Ancona. My saltwater and sun kissed days were never complete without the meal of a lifetime at my Zia Ada's house. My great-aunt starting cooking at a young age and has since become a master home cook that can host dinner parties with her eyes closed. She travelled the world when she was in her forties, but always returned to her first floor apartment in Ancona throughout the years. Every time I would visit, she served dinner in her courtyard and when her signature melanzane alla parmigiana (eggplant parmesan) hit the table, I would rush to get first dibs. Although she never taught me how to properly fry an eggplant, the dinner parties she constantly threw taught me that a good meal isn't just about the food in front of you, it's about the people next to you. Grazie zia. Host your own Italian feast with Zia Ada's secret recipe. >>>

Justine, Social Media Specialist
Twice a year, ever since we were freshmen in high school, my best friend and I have had a tradition to bake the most decadent, fluffy and perfectly dunkable chocolate chip cookies this side of Brooklyn. What began as just a way to fill a slow summer afternoon has now turned into something we look forward to each and every year. In the past, we'd occasionally deviate from the norm and add nuts or drizzle more chocolate on top, but we've now both agreed that you should never mess with simple perfection. Despite the fact that we're now both so busy, we never ever skip our biannual baking bonanza because it is something that we've grown to love and look forward to. Besides, who doesn't love a fresh out the oven, still warm, ooey gooey cookie to sink their teeth into? >>>

Amanda, Senior Managing Editor
I like to think of my mom as the "Flavor Whisperer." She has an unparalleled ability to coax out surprising threads of flavor in recipes that would be unforgivably bland in anyone else's hands (very often with a well-timed spoonful of sugar, her secret weapon). This is especially apparent to me in dishes that I don't particularly care for, like pancakes. I'd never order a stack of thick, fluffy American-style pancakes at a diner, but I'd take down an army of my mom's hybrid crepe-style pancakes, with their crisp, lacy edges that remind me of a carnival funnel cake. One of the prime examples of my mom's kitchen wizardry, these Franken-cakes reach their peak when dotted with tart gooseberries or currants (but blueberries work in a pinch too). They make me believe in pancakes every time, if only for an hour or so. Restore your faith in flapjacks. >>>